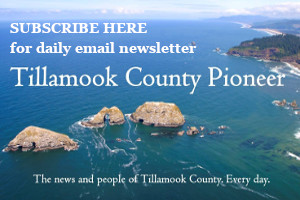 OTIS, OR – Sitka Resident Talks are an opportunity for the community to learn about the artists and scientists working in residence at the Sitka Center for Art and Ecology through brief 10-minute-long presentations. This event is free and open virtually to the public via Zoom.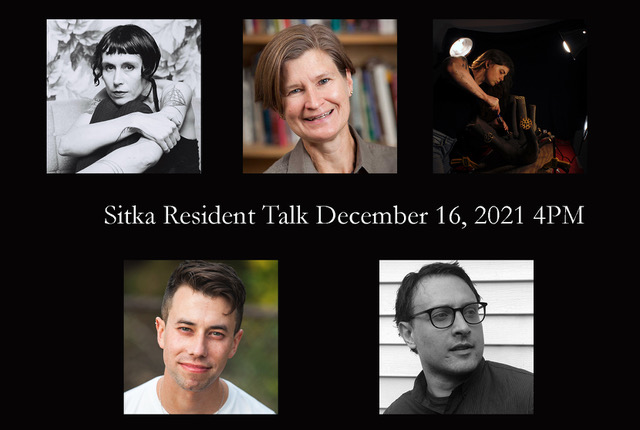 December 16th speakers include:
• Dr. Christopher Linforth is the author of three story collections, The Distortions (Orison Books, 2022), winner of the 2020 Orison Books Fiction Prize, Directory (Otis Books/Seismicity Editions, 2020), and When You Find Us We Will Be Gone (Lamar University Press, 2014).
• Jacques J. Rancourt is the author of two full-length poetry collections, Brocken Spectre (Alice James Books, 2021) and Novena (Pleiades Press, 2017), as well as a chapbook, In the Time of PrEP (Beloit Poetry Journal, 2018).
• Rebecca Dobkins is Professor and Chair of Anthropology and American Ethnic Studies at Willamette University in Salem, Oregon, where she has taught since 1996. She also serves as curator of Indigenous art at the Hallie Ford Museum of art at WU, where she is responsible for the care and exhibition of the permanent collection of Native American art as well as for temporary exhibitions of contemporary Indigenous art
• Ryder Cooley is an interdisciplinary artist/musician based in New York. Weaving together chimeric visions with songs, movement and imagery, she creates cinematic performances and artworks. Ryder holds an MFA from Rensselaer Polytechnic, an MA from SUNYAlbany and a BFA from the Rhode Island School of Design.
• Sarah E. Jenkins (she/they) is a queer multidisciplinary artist from northern Appalachia, living and working in Boston, MA. They work primarily in stop motion animation, drawing and social practice. Her work is inspired by post-industrial stories and places, coal and natural resource extraction, and experimental animation processes.
RSVP at www.sitkacenter.org/events to receive an event link.
About Sitka's Residency Program: From October to April over 30 talented artists and scientists will be residing amongst the trees and wildlife to deeply explore their work as Artists and Scientists-in-Residence at the Sitka Center for Art and Ecology.
Located on Cascade Head on the Oregon Coast just north of Lincoln City, the Sitka Center is an ideal location for artists and scientists to withdraw from the distraction of daily life, find the solitude needed to push through their creative boundaries, chase their artistic pursuits and immerse themselves in natural study and reflection.
Sitka Center is proud to host residents from around the world in various stages of their journeys.

About the Sitka Center for Art and Ecology
Through workshops, residencies and events the Sitka Center provides time and space for place based reflection, inquiry and creation at the intersection of art and ecology. A 501(c)(3) nonprofit located on Cascade Head in the Salmon River estuary north of Lincoln City, Sitka offers a place where visual artists, writers, natural scientists, musicians and interdisciplinary creatives of all abilities and backgrounds come to nourish their curiosity and creativity. 2021 marks Sitka's 51st year of offering art-and nature-inspired workshops, residencies and public events on the Oregon Coast.
For more details visit www.sitkacenter.org. 541-994-5485 Sitka Center for Art and Ecology, 56605 Sitka Drive, Otis, OR 97368