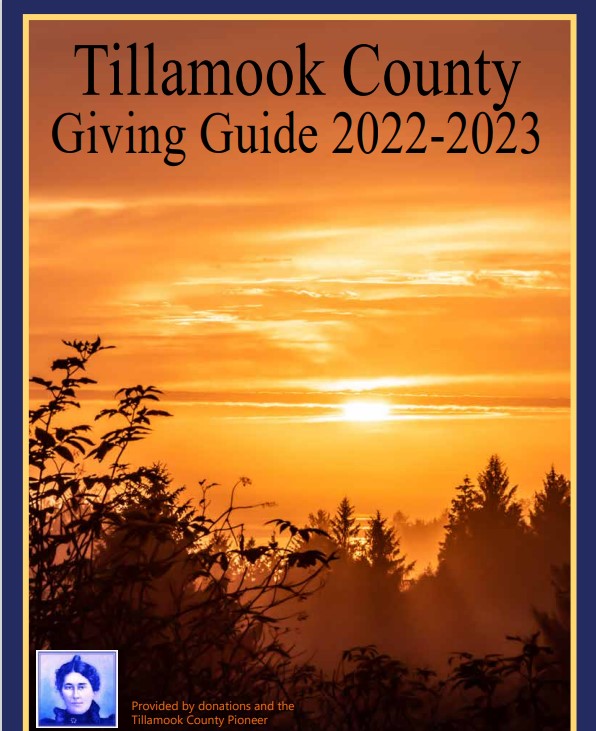 (OTIS, OR – January 18, 2023) Sitka Resident Talks are an opportunity for the community to learn about the artists and scientists working in residence at the Sitka Center for Art and Ecology through brief 10-minute-long presentations. This event is free and open virtually to the public via Zoom. RSVP at www.sitkacenter.org/events to receive an event link.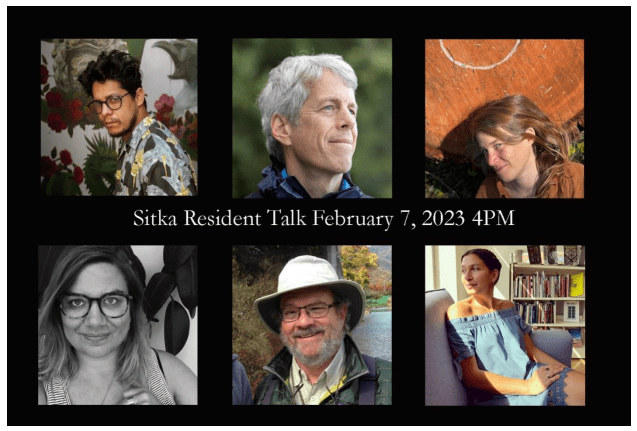 February 7th speakers include:
• Orlando Almanza (Las Tunas, Cuba 1989) is a painter, printmaker, sculptor and illustrator. He began his studies at the Professional Academy of Visual Arts in the city of Las Tunas where he graduated in 2008 specializing in sculpture.
• Robert Dash is an award-winning photographer and educator from Washington state. His work highlights microscopic natural subjects with significant climate and biodiversity stories.
• Tilke Elkins is an artist, writer, educator and curator based in Oregon on Kalapuya lands, focused on site-specific/site-responsive painting and social practice art. She has worked with mineral and botanical pigments since 2007, and is the founding director of Wild Pigment Project
• AJ Strosahl is a writer and small business owner who lives and works in Oakland, CA. Her work has been published or is forthcoming from Ruminate, CRAFT, Cleaver Magazine, Blue Earth Review, Coal Hill Review and other outlets.
• Rick Williams is a fisheries ecologist and Research Associate in the Department of Biology at The College of Idaho. His research and consulting focuses on conservation of native steelhead, redband and cutthroat trout in western North America.
• Danielle Vogel is a poet, herbalist and interdisciplinary artist working at the intersections of queer ecology, somatics and ceremony. She is the author of The Way a Line Hallucinates Its Own Linearity, Edges & Fray and Between Grammars.
Save The Dates: Upcoming Resident Talks: March 2 and March 30, 2023.
About Sitka's Residency Program: From October to April over 50 talented artists and scientists will be residing amongst the trees and wildlife to deeply explore their work as Artists and Scientists-in-Residence at the Sitka Center for Art and Ecology. Located on Cascade Head on the Oregon Coast just north of Lincoln City, the Sitka Center is an ideal location for artists and scientists to withdraw from the distraction of daily life, find the
solitude needed to push through their creative boundaries, chase their artistic pursuits and immerse themselves in natural study and reflection. Sitka Center is proud to host residents from around the world in various stages of their careers.

About the Sitka Center for Art and Ecology
Through workshops, residencies and events the Sitka Center provides time and space for place based reflection, inquiry and creation at the intersection of art and ecology. A 501(c)(3) nonprofit located on Cascade Head in the Salmon River estuary north of Lincoln City, Sitka offers a place where visual artists, writers, natural scientists, musicians and interdisciplinary creatives of all abilities and backgrounds come to nourish their curiosity and creativity. 2023 marks Sitka's 53nd year of offering art-and nature-inspired workshops, residencies and public events on the Oregon Coast. For more details visit www.sitkacenter.org. 541-994-5485 Sitka Center for Art and Ecology, 56605 Sitka Drive, Otis, OR 97368.