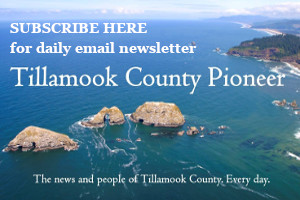 (OTIS, OR – February 17, 2023) – Sitka Resident Talks are an opportunity for the community to learn about the artists and scientists working in residence at the Sitka Center for Art and Ecology through brief 10-minute-long presentations. This event is free and open virtually to the public via Zoom. RSVP at www.sitkacenter.org/events to receive an event link. March 2nd speakers include:
• Zeyn Joukhadar is the author of the novels The Thirty Names of Night, which won the Lambda Literary Award and the Stonewall Book Award in 2021, and The Map of Salt and Stars, which won the 2018 Middle East Book Award and was a Goodreads Choice Awards and Wilbur Smith Adventure Writing Prize finalist.
• Maddi Bacon is a non-binary artist, storyteller, and conservationist. They hold a BFA of Fine Art from the University of Delaware. Their art takes form in many mediums, including film, animation, comics and paintings.
• Francisca Brunet explores biomorphics in a mainly visceral way, connecting the intimacy of common life objects and scenes with an organic and expressive imaginary brought by the sensible experience of natural and urban environments.
• Peggy Randon is an African-American/Afro-Caribbean visual artist and scientist from Detroit, MI. She received her Bachelor of Science in Microbiology from the Honors College at the University of Michigan in 2021. Her scientific interests include microbiologyimmunology, while her artistic interests surround mixed media portraiture and botanical photography.
• Orquidia Violetta is a Salvadoran-American textile artist. Growing up in a dirt-floored farmhouse in Central America, she remembers the embroidered pink dress her mother sent her from the US. Orquidia crossed the US border as a six-year-old refugee and went on to earn an Associate of the Arts degree from the Fashion Institute of Design and Merchandising.
• Diana Xin holds an MFA in fiction from the University of Montana. Her work appears most recently in Diagram, Electric LIterature, Missouri Review, Baltimore Review, and Third Coast Magazine. She is a recipient of fellowships from Hedgebrook, Artist Trust, and the M Literary Residency.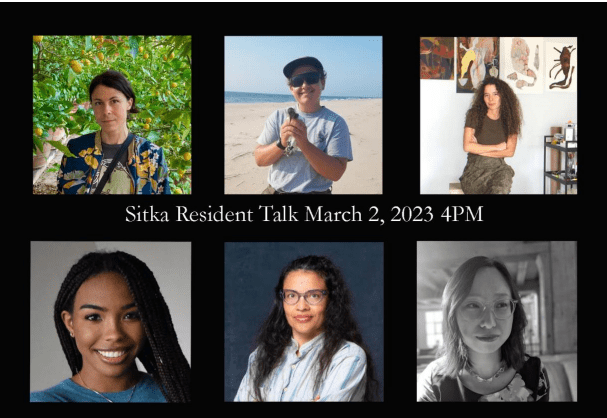 Save The Dates: Upcoming Resident Talk: March 30, 2023.
About Sitka's Residency Program: From October to April over 50 talented artists and scientists will be residing amongst the trees and wildlife to deeply explore their work as Artists and Scientists-in-Residence at the Sitka Center for Art and Ecology.
Located on Cascade Head on the Oregon Coast just north of Lincoln City, the Sitka Center is an ideal location for artists and scientists to withdraw from the distraction of daily life, find the solitude needed to push through their creative boundaries, chase their artistic pursuits and immerse themselves in natural study and reflection. Sitka Center is proud to host residents from around the world in various stages of their careers.


About the Sitka Center for Art and Ecology
Through workshops, residencies and events the Sitka Center provides time and space for place based reflection, inquiry and creation at the intersection of art and ecology. A 501(c)(3) nonprofit located on Cascade Head in the Salmon River estuary north of Lincoln City, Sitka offers a place where visual artists, writers, natural scientists, musicians and interdisciplinary creatives of all abilities and backgrounds come to nourish their curiosity and creativity. 2023 marks Sitka's 53nd year of offering art-and nature-inspired workshops, residencies and public events on the Oregon Coast.
For more details visit www.sitkacenter.org. 541-994-5485 Sitka Center for Art and Ecology, 56605 Sitka Drive, Otis, OR 97368.