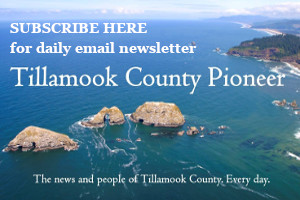 This has been a tough year for small businesses dealing with COVID-19. We are still navigating how to re-open our businesses safely in the middle of a pandemic. As small business owners, we have a lot riding on the upcoming election; we need leaders who will advocate for our businesses so we can recover. Our next state representative is a critical choice, and for us there's only one: Debbie Boothe-Schmidt.
Debbie Boothe-Schmidt has owned an antique shop with her husband for the past 20 years and has the experience to know what our businesses and our community needs. She has seen the impacts of the pandemic on small businesses first hand. Debbie will fight to ensure we get the resources we need to pull through. Her opponent, Suzanne Weber, is funded by large, out-of-state corporations. We don't trust her to advocate for the unique needs of our small businesses.
Debbie is the voice we need in Salem to advocate for us as we recover and rebuild. We need leaders who can bridge the divide and bring various interests together, as Debbie has done as union president. If we want to leave this crisis behind, we need leaders like Debbie stepping up and taking action every day for this community.
Please vote for, donate to and volunteer with Debbie Boothe-Schmidt.
Small Business Owners: Becky Tonkin, Ken Potter, Ari Freiteg, Sarah Jane Bardy and Nancy Montgomery, Nancy Mazzarella-Tisch & Larry Nelson, Andrea Mazzarella, Brookley Henri, Jeanine Fairchild and Liz Harris.
Ken Potter
Cannon Beach, OR