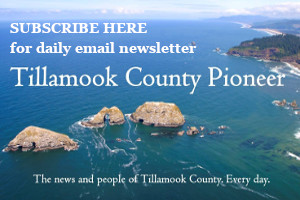 By Laura Swanson
It's important to keep the lines of communication open, but that can be difficult, especially for parents and kids.  The COVID-19 pandemic has families at home, so there may be more opportunities to talk and to build trust to share about difficult topics.  As a parent, it's easier to have regular "check-in chats", then it becomes routine and talking about alcohol, drugs, mental health and other sensitive subjects can be addressed in a safe, comfortable environment.
There are many tough conversations that parents need to have with their kids, and it helps to have some practice, tips and talking points when it comes to things like alcohol and drugs. You can prepare for one of those important conversations with your kids about underage drinking with help from an app. SAMHSA's "Talk. They Hear You." app is available from the App Store, Google Play, the Windows® Store and Windows® Phone Store.
The app features an interactive simulation that helps you learn the do's and don'ts of talking to kids about underage drinking. You will be able to:
Practice bringing up the topic of alcohol
Learn the questions to ask
Get ideas for keeping the conversation going
Helpful Tips When Talking to Kids about Alcohol and Other Drugs
Show you disapprove of underage drinking and other drug misuse.
Show you care about your child's health, wellness, and success.
Show you're a good source of information about alcohol and other drugs.
Show you're paying attention and you'll discourage risky behaviors.
Build your child's skills and strategies for avoiding underage drinking and drug use.
Even if you don't think your child wants to drink or try other drugs, peer pressure is a powerful thing. Having a plan to avoid alcohol and drug use can help children make better choices. Talk with your child about what they would do if faced with a decision about alcohol and drugs, such as texting a code word to a family member or practicing how they'll say "no thanks."
Keep it low-key and keep the lines of communication open. You don't have to get everything across in one talk, in fact, plan to have many short talks, and do regular check-ins with your kids about these difficult topics.
Learn more, find other tips and information about helping to prevent underage drinking on the Parent Resources page. 
For local resources about underage drinking substance abuse and other treatment options, contact SOS Tillamook the Prevention Program through Tillamook Family Counseling Center at 503-842-8201 or 800-962-2851
Watch this quick video to see how the app works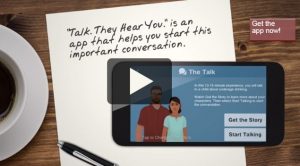 Apple and the Apple logo are trademarks of Apple Inc., registered in the U.S. and other countries. App Store is a service mark of Apple Inc.
Google Play is a trademark of Google Inc.
Microsoft, Windows, the Windows Store and Windows Phone Store logos are trademarks of the Microsoft group of companies.