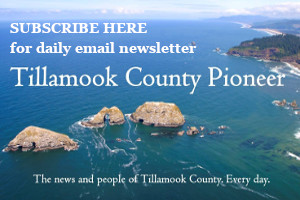 These can feel like dark times to us everyday Americans:  extraordinary natural disasters, rising prices, violence against innocent children, social and political divisions even within families, our cherished democracy under threat.  All these things affect our lives and our livelihoods, how we feel about our days ahead and the kind of world we are leaving for our children, grandchildren, and generations to come.  It can be overwhelming, to say the least.  I often ask myself, "Where can I find hope in these times?"
            For me, hope lies in good people doing good things, for each other and for our community, state, and nation.  I am grateful for the sense of hope that comes from the many accomplishments of the Biden Administration and the Democratic-led Congress.  These achievements don't solve all our country's problems by any means, but they are vital seeds being sown for a brighter, healthier, more prosperous future for us all, including working class rural Americans.
Here are a few of those seeds planted in the last two years:
Improving the Tillamook Bay South Jetty, expanding our rural high-speed internet access, upgrading our rural bridges and roads through the Infrastructure and Jobs Act package
Funding emergency rural healthcare grants, accelerating economic recovery from the Covid pandemic, and building more resilient local economies through the American Rescue Plan
Passing the Safer Communities Act, the first gun safety legislation in a generation
Providing supplemental funding for local community-based mental health and substance abuse prevention
Lowering prices for prescription drugs (like insulin), and investing in domestic energy production while promoting clean energy and clean energy jobs through the Inflation Reduction Act
Forgiving student loan debt for disabled, disadvantaged, and defrauded students, and reducing debt for other students
Prohibiting discrimination against LGBTQ patients in healthcare through U.S. Department of Health and Human Services
Rejoining the Paris Climate Accords, whose efforts will protect us in rural communities against wildfires, flooding and food instability due to climate changes resulting from rising CO2 levels
Rejoining the World Health Organization, which is committed to boosting public health and protecting the global community from new strains of COVID-19 and future disease threats
Ending the war in Afghanistan after 20 years
I'm a Democrat and these accomplishments reinforce my belief that Democrats care about what is beneficial for everyone and are sowing seeds for the good of our common life. It gives me hope in these challenging times, and so I support and will vote for Democrats in the coming midterm election.  I hope you will do the same and make an enduring investment in our shared future.
Kim Cavatorta
Hebo, OR