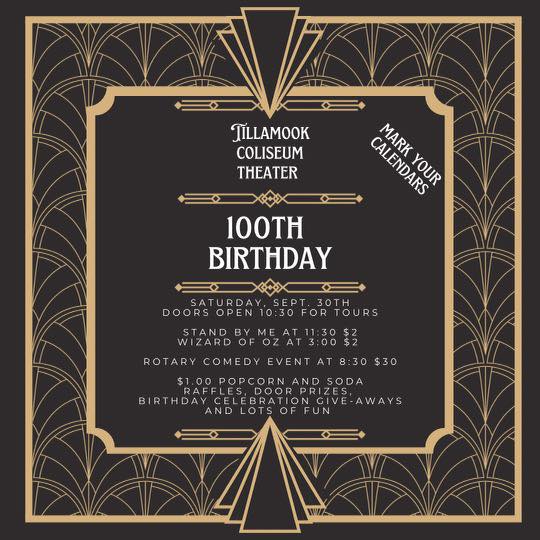 Tillamook County Wellness partners are helping families spring into summer with local running clubs, disc golf and other fun community programs and events. Here are some options, and upcoming events, for families to consider when planning ways to keep kids active and engaged as the school year comes to an end.
There are several local programs and events for families looking to help kids become more active. A new Ultimook Youth Track Club has formed. Kids 1st-8th grade meet Monday, Wednesday and Friday at 5:00 pm at Bud's Fitness Trail located at Tillamook Junior High. Coaches will work with kids to develop aerobic training, teamwork, character and leadership skills. Participants will have the opportunity to register and compete as part of the Ultimook Youth Track Club at fun runs and track meets. For more information, visit ultimooktrackclub.oregoncoastalflowers.com.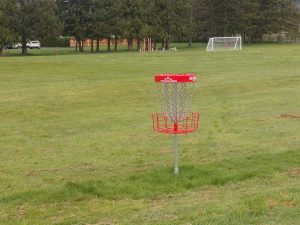 Also at the Tillamook Junior High School, is the new Bohannon Disc Golf Course, which is fully accessible to the public at no charge. Disc golf is played like traditional golf but with discs, similar to frisbees, rather than balls and clubs. Participants will need to bring their own discs.
Mark your calendars for May 4th! The City of Tillamook is hosting the Waterfront Walk to celebrate the grand opening of the new paved path connecting Goodspeed Park with the Hoquarton Trail. Several community partners will be on hand with interactive games and activities, raffle prizes and more. The event begins at 11 am.
Then, the Stars Wars-themed "May the 4th be with You" YMCA Kids Day from 1-3 pm on May 4th. Families can participate in Healthy Kids Day at the YMCA, located at 610 Stillwell Avenue in Tillamook. Early Learning Hub partners are teaming up to offer fun, activity stations for kids of all ages. The event is free and open to the public.
Research shows being active outdoors improves kids' physical, social and emotional development and even their ability to learn. While free play, riding bikes, running and jumping are important for developing motor skills, these activities also help form the neurological networks kids use for learning. "Basically, moving helps wire the brain," says Michelle Jenck, local fitness and movement specialist.
According to Jenck, encouraging kids to be active in as many ways as possible, from the time they are born, is critical for brain development. Just like kids, babies need to have free time to move in unique ways. "Early reflexes have to be integrated for sensory processing and other key systems of the brain to develop properly," states Jenck. "Babies need 'tummy time' on the floor and should be allowed to roll and crawl to support brain development. As children grow, movement continues to impact how well the brain processes information. When these systems are not working well, it can affect kids' behavior, impulse control and emotional regulation, all traits that are foundational for developing health relationships and self-esteem," Jenck continued.
The largest study on this topic came from the State of California. They compared state-wide physical fitness and academic scores of all children in 5th, 7th and 9th grades and found a consistent and significant correlation between the two areas. "In other words, the more active kids are, the better they perform in school," states Jenck.
The YMCA, NCRD and OSU Extension all offer a variety of youth programs and services over the spring and summer months. Call or visit their websites for more information. Follow Tillamook County Wellness on Facebook or visit our website tillamookcountyhealthmatters.org for more local wellness information and updates.