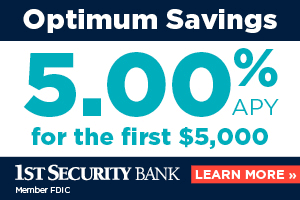 ONE PERFORMANCE ONLY. THURSDAY, SEPT 13TH, 7PM, NCRD PERFORMING ARTS CENTER. TICKETS ON SALE NOW.
RecreateNow® is pleased to announce the upcoming performance of the original musical theater concert/revue STAGES | SONGS FROM BROADWAY featuring local tenor Mike Arseneault, taking place September 13, 2018, at 7:00 pm at the North County Recreation District (NCRD) Performing Arts Center in Nehalem, Oregon. Tickets are on sale now at www.eventbrite.com.
Enjoy an evening of songs from Broadway STAGES (past and present) featuring award-winning theatre performer and tenor Mike Arseneault from Rockaway Beach as he shares songs and anecdotes from his twenty-five plus years on stages in Toronto (Canada), Portland, and now Nehalem.
This intimate evening of songs and stories will be a mix of favorite showtunes from well-loved musicals, to gorgeous songs from new composers and even anthems from award-winning musicals still playing on the Broadway stages.
Mike will be supported by talented local musicians Brenna Sage (from Hebo) on piano, Tim Berthelsen (from Tillamook) on violin, and Carlotta Roddy (from Rockaway Beach) on cello.
WHAT: STAGES | SONGS FROM BROADWAY FEATURING TENOR MIKE ARSENEAULT
With Brenna Sage on piano Tim Berthelsen on violin And Carlotta Roddy on cello
FORMAT: Broadway cabaret, revue, musical theater
DATES: Thursday, September 13th
7:00 pm – 9:00 pm (doors open at 6:30 pm) One Performance only All Ages
WHERE: North County Recreation District (NCRD) Performing Arts Center 36155 9th Street, Nehalem, OR, 97131
TICKETS: On sale now. $13.50 online at www.eventbrite.com or $12.00 in advance at The Little Crow (Rockaway Beach) or at the door.
Link to online EventBrite Ticket Sales: https://www.eventbrite.com/e/stages-songs-from-broadway-featuring-mike-arseneault-tickets-45953177190?aff=eac2
ABOUT MIKE ARSENEAULT
Mike has been performing on stage for more than twenty-five years, primarily in Toronto (Canada) and recently in Portland, Oregon. He now lives in Rockaway Beach permanently and is focused on bringing more of the incredible music from Broadway to this little part of the Oregon Coast.
Visit the STAGES | SONGS OF BROADWAY Facebook page for show updates and bios on Brenna, Tim and Carlotta. https://www.facebook.com/events/1002880216537128/