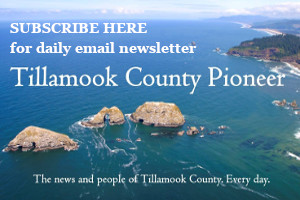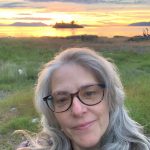 By Madame Dana Zia
The Sun moved into Virgo on the 22nd of August to start the Virgo season, which is the season of the harvest and reaping what we sow. Then the Virgo New Moon was on the 27th of August and stimulated us with renewed commitment to a project dear to our hearts. It had a strong square to Mars, the planet of "get 'er done" which gave this Moon an extra push of determination and anxiousness.
During the New Moon we might have felt an unease about all the things we HAVEN'T gotten done this summer. I know I did! I suddenly realized I better get cracking on my long "to do" list! It stimulated me to make a plan, (Virgo loves a plan) and start implementing it. That is the beauty of Virgo, the energy inspires us to accomplish things, if not through the feeling of achievement, then through anxiety.
Virgo teaches us how to harness our energy and implement it towards getting things done that bring balance and nourishment to our lives. Virgo is the Goddess of abundance and her time to shine is during the harvest season. She is imbued with the gifts of organization and Earth wisdom.
The New Moon in Virgo opened this bountiful energy to fill our lives with cherry tomatoes and getting things done. Make a priority plan to work on and get the energy moving in the direction you want before September 9th, when Mercury goes retrograde. This retrograde will be from the 9th through October 3rd. During this retrograde, Mercury will slide back into Virgo the 24th of September creating a different energy to Virgo season.
Mercury retrograde will slow our forward momentum down a bit but this is not a bad thing. Right after Mercury goes retrograde there will be a Full Moon in Pisces on September 10th at 2:59 am PT. This Moon will bring a gentle ease to the retrograde to slow down and consider beauty in all things and the magic of being alive.
Mercury retrogrades can scatter the mind, drawing us inward, and we might feel uncentered and silly but if you can find your flow and surrender to it, you will be re-centered. Doing this is much easier and less frustrating than fighting it. Particularly when Mercury goes back into Virgo, you will be rewarded for spending time outside connecting with Mother Earth instead of inside, banging your head on your computer.
To recap the beginning of Virgo season — use the powerful Virgo juice to get your life organized and set a sensible plan for getting things accomplished from now until the 8th. On the 9th, prepare to slow down and spend bountiful time taking in the beauty of the end of the summer season and the Full Moon. You can spend more time in the garden, hugging trees or laying in hammocks eating cherry tomatoes. When has this sort of time ever been a waste? Drink in some nourishment of the soul for the dark winter months ahead without feeling guilty.
For more or to schedule a reading with Dana, go to www.starsbydana.com.