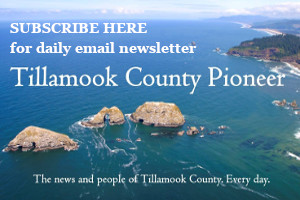 Governor Brown and the Oregon legislature recently approved $20 million more to Business Oregon's Emergency Business Assistance Grant Fund. Applications for this funding will be made available
TODAY
(
November 19
) on 
Business Oregon's website
 so check the website early and submit your application quickly. 
Applications will be processed on a first-come-first-serve basis with a geographic overlay to ensure statewide distribution of proceeds.
Note, these funds are separate from the $55 million in Coronavirus Relief Funds approved yesterday by the Governor for distribution to small businesses through county jurisdictions.
Grants will be available to small businesses that have seen lost revenue due to the pandemic, and that meet a minimal set of requirements. This round of funding makes some changes to previous rounds of grant funding under the program so that businesses not eligible in earlier rounds can now access grant funding. Businesses with up to 100 employees can apply, whereas previous funding was limited to those with up to 25 employees, to ensure the smallest business could access the funds first.
Within this round of funding, awards will be made to eligible businesses with:
· Up to 25 FTE that have accepted between $100,000 and $1,000,000 in CARES Act funding (such as  PPP, EIDL, the Oregon Cares Fund for Black Relief + Resiliency and other programs funded with CARES Act funds).
· 26 to 100 FTE that have accepted up to $1,000,000 in federal funding as specified below
The program will provide grants up to $200,000 for eligible businesses (including 501(c)(3)s). Business Oregon anticipates that the funds will go very quickly and will be oversubscribed, forecasting that the portal will be closed within 24-48 hours.
Funds are slated to be fully deployed and out to small businesses by December 15.
Should you have any questions, please contact Business Oregon Regional Development Officer Michael Held at Michael.held@oregon.gov or 971-599-9489.