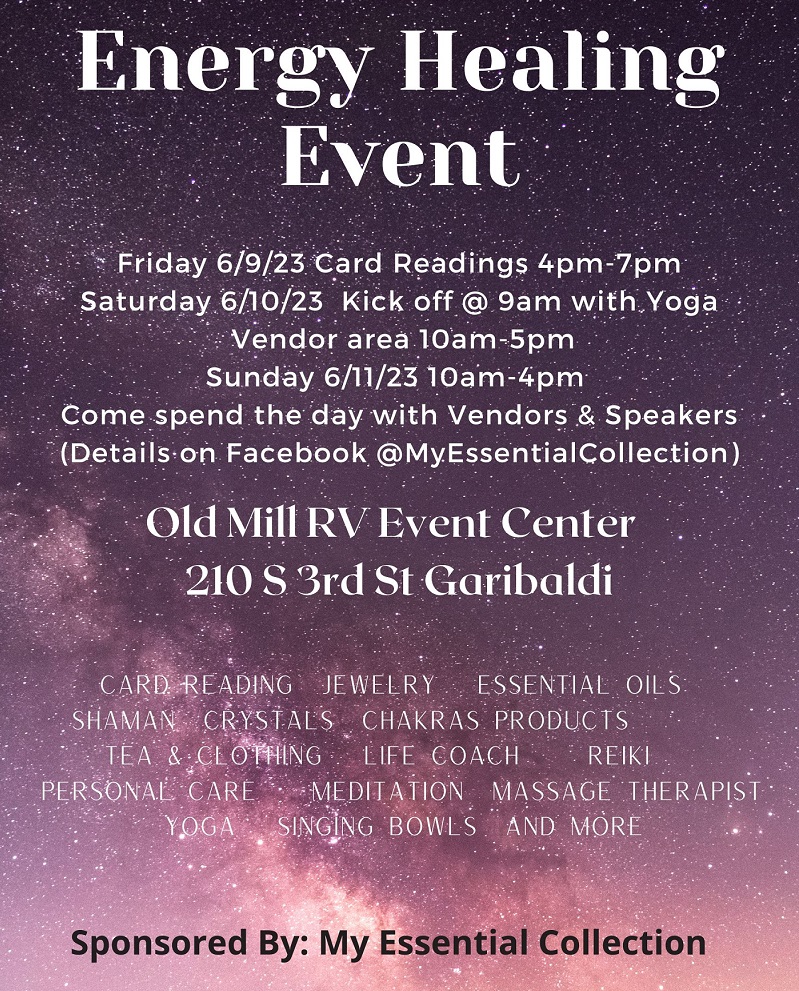 We know people are tired of being cooped up at home and are eager to get out and enjoy the beautiful Oregon summer. However, our phased reopening is not a return to business as usual. Physical distancing, wearing face coverings, and frequent hand washing are still a regular part of our life.
COVID-19 is still in our communities, and each of us has a role to play in reducing its spread. As you prepare to celebrate the Fourth of July holiday with families, friends and loved ones, we want you to consider the risks of your holiday activities.
Tips for a safe Fourth of July
The safest choice this holiday is to celebrate at home. If you choose to celebrate in other ways, activities that take place outdoors, allow for enough room to maintain physical distancing and involve fewer people are lower risk than activities that take place indoors, don't allow for physical distancing and involve more people.
Below are some extra tips for enjoying the holiday safely:
Stay home if you're sick or if you have an underlying medical condition that puts you at higher risk of severe illness from COVID-19.
If you host a gathering, provide hand sanitizer or give people easy access to places where they can frequently wash their hands.
Adjust your food offerings to avoid sharing utensils and offer individual servings. Don't share drinks.
During and afterward thoroughly clean all frequently touched areas your guests have access to.
Wear a mask if you cannot maintain 6 feet of physical distance.
By knowing and understanding the risk of our actions and activities, we can make informed decisions that not only impact our own health but also protect the health of everyone around us.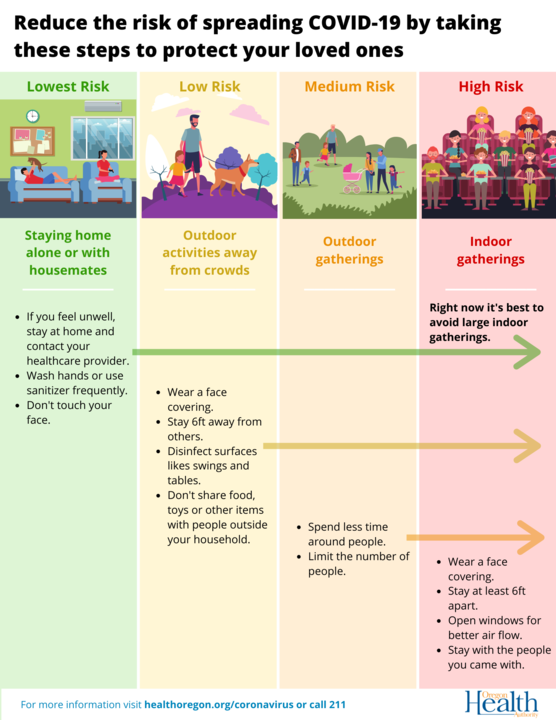 OHA hosts Facebook Live face covering Q&A
Beginning Wednesday, July 1, Oregonians statewide will be required to wear face coverings in indoor public spaces. Join our health experts at 12:30 on July 1 for some helpful tips, face covering facts and a live Q&A to answer your questions.
Go to the post on OHA's Facebook page to set a reminder or join the event when it starts. It will also be available in Spanish.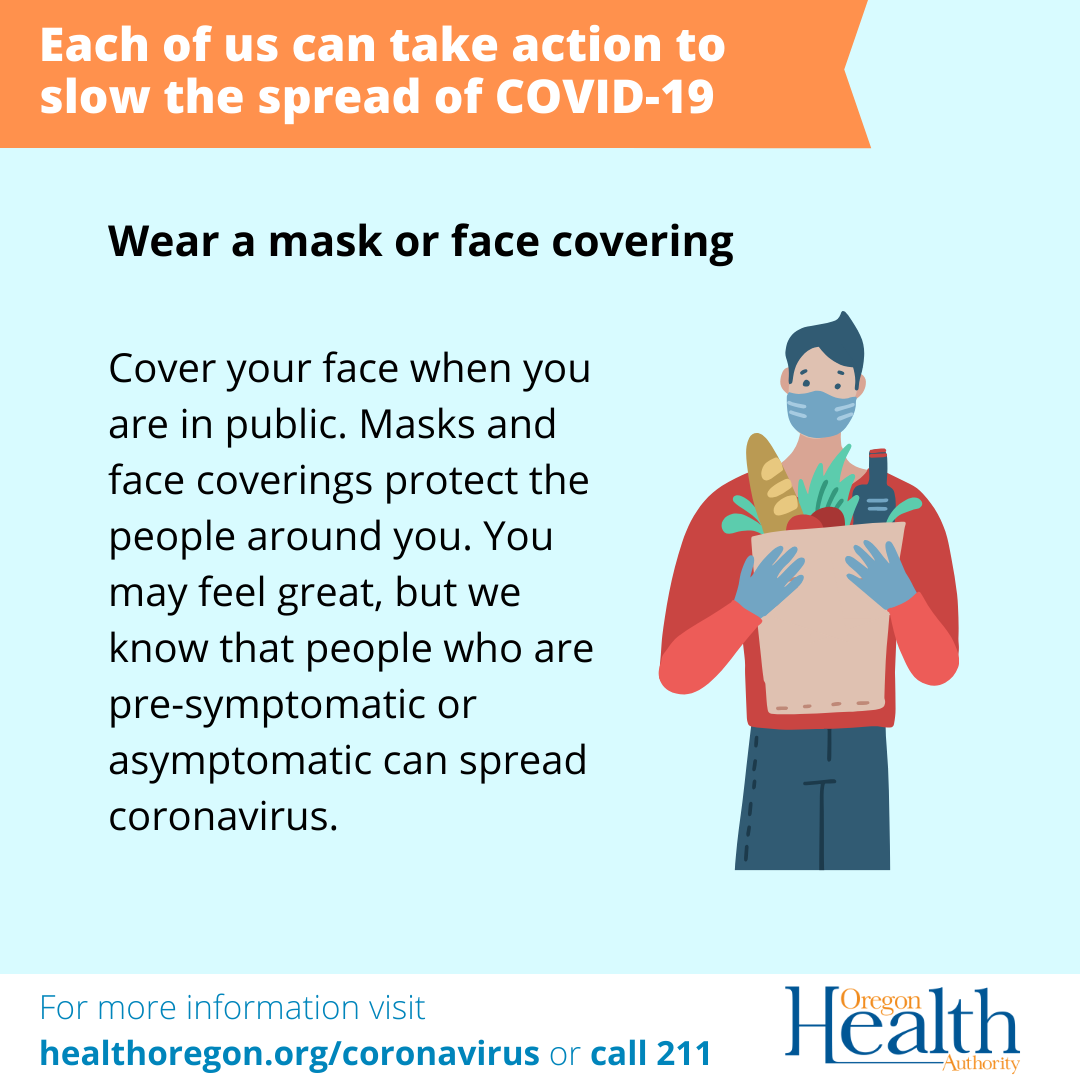 State emergency orders provide Oregonians one-time grace period to pay past-due premiums
COVID-19 has had significant financial impacts for many people in our communities. Oregon's emergency orders require insurance companies to provide a minimum one-time grace period to their customers for each insurance policy. The chart below details each type of insurance and its minimum grace period.
Visit the Division of Financial Regulation's COVID-19 consumer site for frequently asked questions and information on several insurance and financial services topics.
If you have questions about your insurance coverage, contact your insurance provider. If you have questions about an insurance company or agent or need to file a complaint, contact the division's advocacy team at 888-877-4894 (toll-free) or email dfr.insurancehelp@oregon.gov.


Oregon reports 181 new confirmed and presumptive COVID-19 cases, 3 new deaths
COVID-19 has claimed three more lives in Oregon, raising the state's death toll to 207, the Oregon Health Authority reported at June 30th.
The Oregon Health Authority reported 181 new confirmed and presumptive cases of COVID-19, bringing the state total to 8,656.
The new cases reported today are in the following counties: Clackamas (19), Coos (1), Deschutes (10), Jackson (5), Jefferson (12), Josephine (2), Klamath (3), Lake (2), Lane (7), Lincoln (3), Linn (4), Malheur (7), Marion (25), Multnomah (38), Polk (2), Umatilla (9), Union (10), Wasco (1), Washington (18), and Yamhill (3).