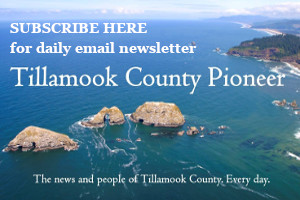 With Labor Day weekend coming up, we want to remind Oregonians that the safest way to celebrate is to avoid groups and gatherings, to stay home as much as possible, and to follow face covering guidance if outside the home.
Past holiday weekends have led to outbreaks in Oregon among people celebrating in risky ways and led to an uptick in the number of people who have COVID-19. Over the past few weeks, Oregonians have helped slow the spread of COVID-19 by following public health guidance. Because of people like you, we have seen the number of new cases falling. If we want to keep our friends, neighbors and families healthy, Oregonians need to modify or cancel holiday weekend gatherings and celebrate in safe ways so we can continue to make progress against COVID-19.
Please help us remind your social circles how to stay safe this Labor Day weekend!
Back to college: Keeping safe in the dorms
If you're a college student preparing for campus life during COVID-19, you may worry about staying safe in shared living spaces, such as dorms or apartments. Here are some tips whether you're going to school in Oregon or out-of-state:
Stay at least six feet apart from people you don't live with. This may mean taking turns when using elevators or stairwells, or when using shared living spaces like a bathroom, kitchen, laundry or exercise room.
Wear a mask or face covering in shared spaces with people who don't live with you.
Keep visitors to a minimum, just like you would at home. Indoor gatherings are still limited to 10 people or fewer.
Practice good hand hygiene.
Don't share food, dishes, glasses or eating utensils.
Don't place personal items like toothbrushes on shared surfaces like sinks or counters. Put these items in a tote you can carry to avoid touching the surface.
You can find more tips on the Centers for Disease Control and Prevention website.
Oregon schools also maintain their own pages about COVID-19 safety regulations. You can find links to these pages on Oregon's Higher Education Coordination Commission website.
OHA Releases Weekly Testing Summary
OHA released its Weekly Testing Summary  Monday, August 31st, which showed that of the 26,550 people tested the week of Aug. 23-29 whose results have been reported to OHA, 1,173 or 4.4 percent were positive. As in past weeks, the total for that week is likely to rise as test results continue to be reported to OHA. As of Aug. 29, Oregon's cumulative positivity rate is 4.6 percent of people tested. This is considerably lower than the national average of 9 percent.
A declining positive test rate shows that Oregonians' efforts to use face coverings, physically distance, and avoid gatherings is helping to slow the spread of COVID-19. But Oregonians need to continue to take these measures, especially over the upcoming Labor Day holiday.
Oregon reports 162 new confirmed and presumptive COVID-19 cases, one new death
COVID-19 has claimed one more life in Oregon, raising the state's death toll to 459, the Oregon Health Authority reported Monday August 31st.
OHA reported 162 new confirmed and presumptive cases of COVID-19, bringing the state total to 26,713.
The new confirmed and presumptive COVID-19 cases reported are in the following counties: Clackamas (14), Coos (1), Crook (1), Deschutes (2), Hood River (1), Jackson (6), Lane (15), Lincoln (1), Linn (4), Malheur (9), Marion (36), Multnomah (34), Polk (6), Umatilla (6), Wasco (1), and Washington (25).