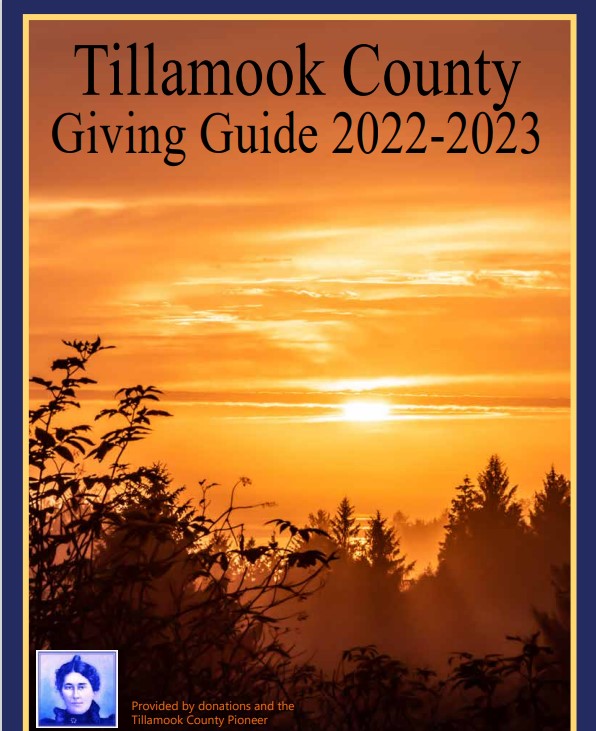 April is "Move More" month and the first Wednesday in April – April 3rd is National Walking Day. To celebrate, we are teaming up to offer Step It Up! Wellness Walking Groups. Being active and having positive social support are keys to lifelong health. Research shows people are more successful in making lasting health behavior changes when they feel supported and find enjoyment in new activities. Joining a walking group is a great way to get healthy while having fun with friends, old and new.
Walking groups that formed last spring are welcoming new walkers in south, central and north Tillamook county. Groups are informal, volunteer-led and drop-ins are welcome. Comfortable shoes, layers and rain gear are recommended as groups walk outdoors, rain or shine. Groups walk approximately ½ hour, arrive a few minutes before the start time since groups begin walking immediately. Walking groups meet at the following locations/times: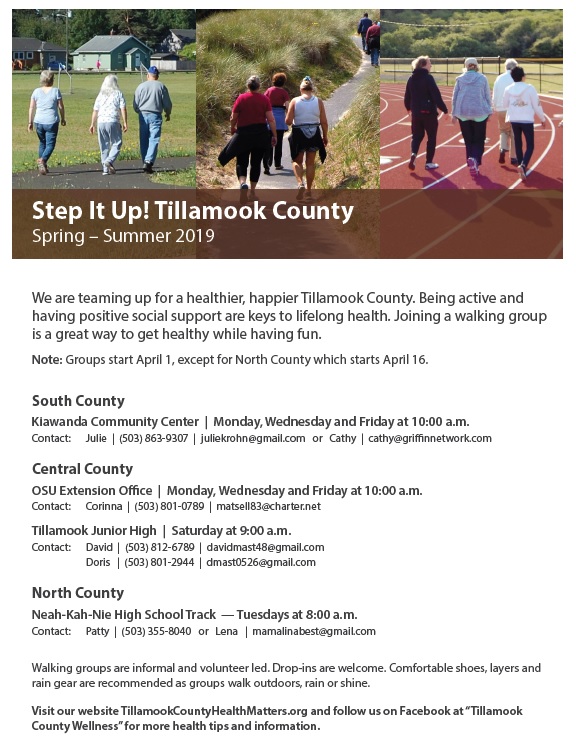 South County – starts April 1
Kiawanda Community Center, Monday, Wednesday & Friday, 10 am. For more information contact Julie, 503-863-9307, Juliekrohn@gmail.com or Cathy, cathy@griffinnetwork.com
Central County – starts April 1
PRI Building/OSU Extension Office, Monday, Wednesday & Friday, 10 am. Contact Corinna, 503-801-0789, matsell83@charter.net for more information.
Tillamook Junior High, Saturday, 9 am. Contact David & Doris Mast, 503-801-2944 or 503-812-6789, davidmast48@gmail.com or dmast0526@gmail.com for more information.
North County – starts April 16
Neah-Kah-Nie High School Track, Tuesdays, 8 am. Contact Patty, 503-355-8040 or Lena, mamalinabest@gmail.com for more information.
If you can't attend an existing walking group, you can form your own. Ask co-workers or other walking partners to join you and set a regular schedule for days and times you plan to walk. Lunch breaks are a great time to get in a quick 20 or 30-minute walk. Consider walking together as a family after evening meals. Whether you walk, hike or run, alone or with others, you'll feel refreshed and energized being active outdoors.
Visit our website tillamookcountyhealthmatters.org and follow us on Facebook at "Tillamook County Wellness" for more health tips and information.