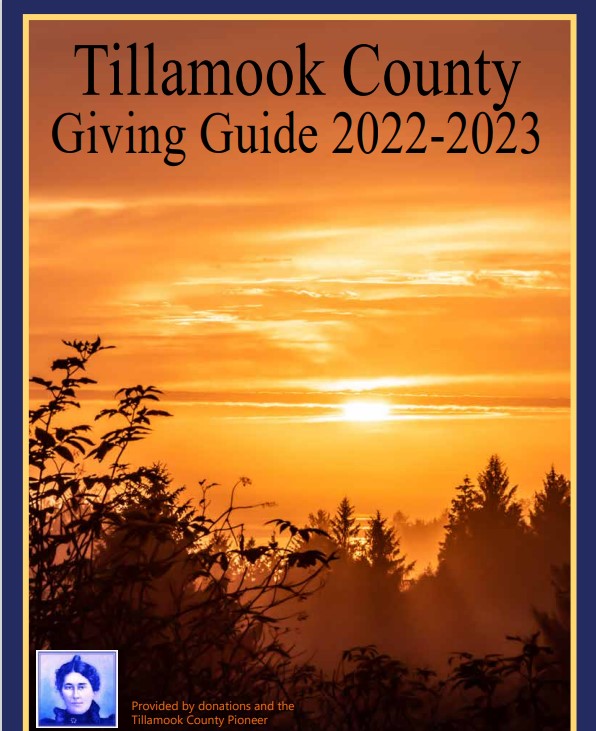 NOTE: May is National Arthritis Awareness Month.  Arthritis is a disease that impacts more than 50 million Americans, making it the number one cause of disability in the country. That means 1 in every 5 adults, 300,000 children and countless families are affected by arthritis.
Here is Part 2 of Chris Wagner's story about her journey with rheumatoid arthritis.
by Chris Wagner
In 2007 I attended a conversation about poverty put on by CARE, Inc. It was one of those life-changing events. I talked with Erin Skaar and soon after, we started a poverty task force and I became a member of the CARE Board.
Because I had lived with financial challenges for so long, I was impressed by this small non-profit social service agency that offered residents of Tillamook County a hand-up out of similar challenges.   After Erin took over the role of Executive Director of CARE, our biggest project was taking over the management of the two Assisted Living Facilities – Kilchis House and Nehalem Bay House. I spent a lot of time at these places and thought they were wonderful, but was certain that sort of place would never be for me.
Then, last year, the remission I'd been in for so long, ended and my mobility decreased significantly. In March, I fell in the tub while aiming to get out of the shower, was stranded, but managed to get out with much effort. Although grateful to have survived, I was faced with even less mobility and struggled to get even simple tasks completed. . Finally, I sat down with a friend who had been helping me and talked the whole thing through. At the end of that conversation, I realized I could never manage alone in the apartment nor get into the shower again. I looked into home care, but really didn't want a stranger in my home and would still be alone much of the time.   I had one option – Kilchis House. I got in touch with the directors, applied for the Medicaid subsidy and, with much assistance and support, moved there in May of 2016. Never say never. This last major decision has allowed me to have a quality life without so much anxiety and stress.
This all happened within a crisis. I highly recommend looking into resources and options, talking with people in the know and having a plan so that you are prepared when life changes or if you are struggling at present.
Get connected with the Northwest Senior and Disability agency at 5010 3rd St. in Tillamook. Here, you can talk with an Options Counselor about your needs, financial concerns and what it will take to get to the care you might or do need.
There's a monthly program on KMUN (KMUN 91.9 FM in Astoria) and KTCB (89.5 FM in Tillamook) called 'Senior Moment.' It airs on the 2nd Tuesday of the month at 9:30am. And, if you go to coastradio.org, click onto program information, and then onto this show, you can listen to a large variety of past show podcasts. Many of them feature professionals from NW Senior and Disability Services and provide much useful information.
Talk your concerns through with a trusted family member or friend. Expression of fears or concerns will help you with decision making and move you toward a plan.
In the next article we'll look at the various facilities for assistance and care that are available and the differences between them. I recommend visiting these sites and asking questions. I was fortunate to have a lot of information about Kilchis House. And even then, I still had questions concerning the way I wanted to live and got them answered to my satisfaction before moving in.
Finally, spend time assessing your situation with honesty so that you can communicate it clearly. This will always serve you well, especially if or when you need to be able to get the right assistance.