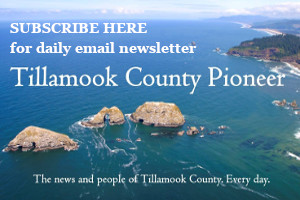 SEASIDE, Ore. – March 29, 2023 – The Seaside Police Department (SPD) arrested Jeremiah W. Tolley Jr., 26, on Tuesday, March 28 in response to multiple incidents involving inappropriate touching and conduct in downtown Seaside and at the Outlet Mall.
On Monday evening, March 27, the SPD received a report that a male subject had inappropriately touched a female juvenile in downtown Seaside. Officers searched the area but were unable to immediately locate a suspect. The next morning, SPD officers received information from the Astoria PD regarding a potential suspect in the case. On Tuesday afternoon, March 28, SPD received a report that a male had inappropriately touched a female in a business at the Seaside Outlet Mall. Responding officers were able to locate a suspect with the help of the victim and took him into custody. The suspect at the scene was identified as Tolley, who matched the potential suspect identified by the Astoria PD earlier that day.
The investigation into the initial report revealed several similar reports of incidents in the area. One incident, which occurred on March 27 in a downtown business, was caught on camera and showed Tolley engaging in inappropriate conduct while watching a female employee.
Tolley was lodged at the Clatsop County Jail on four charges of Sex Abuse III, four charges of Harassment, and one charge of Public Indecency.
The SPD is seeking to identify any further potential witnesses or victims. If you have any information to share, please contact SPD Corporal Matthew Brown or Corporal Bethany Workman at (503) 736-6311.