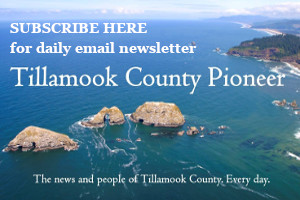 There have been some questions about the 988 suicide and crisis line.  Here is a Q&A from Tillamook Family Counseling Center that explains how it works, and what to expect when you contact them. Are you concerned about someone else? Call the local crisis line or 988. Do you need help? Call or text or go online. If you see something, say something. September is Suicide Prevention month – there is hope and help. There are many resources for teens, veterans, LGBTQ+, for substance use and more – see the resource list at the end of this article for local numbers and information.
How is 988 different from TFCC Crisis Services?
988 connects you to a trained counselor with the national crisis lifeline who will assist you over the phone, and help to address your immediate needs.
The TFCC Crisis Line and services are available 24 hours/day, 7 days/week and can be accessed by calling (503) 842-8201 or 1-800-962-2851. TFCC Crisis Services also provides immediate support to individuals experiencing mental health crises in our community. In addition to screening and assessment, they have the ability to respond in-person to local crises in collaboration with Tillamook County community agencies and service providers.
What is 988? 
On July 16, 2022, the national behavioral health crisis response system called 988 Suicide and Crisis Lifeline was launched. 988 is a free, confidential service anyone, including youth, may call, text, or chat with online when experiencing suicidal thoughts or self-harm, a substance use crisis, or any other kind of behavioral health crisis. This number is available to call, text, or chat online 24/7. Text and online chat is only available in English at this time, however calls can be made in both English and Spanish. The National Suicide Prevention Lifeline phone number (1-800-273-8255) will also remain available.
Why might someone call 988
Someone may call 988 if they are experiencing a behavioral health crisis themselves, or if they are worried about someone they know who may need crisis support. A behavioral health crisis may be thoughts of suicide, depression, anxiety, experiencing racism, sexual assault, domestic violence, grief, runaways, elderly concerns, and substance abuse.
What happens when calling 988?
When you call 988, you will first hear an automated message that says, "You have reached the national suicide prevention lifeline." It will repeat a similar message offering Spanish as an option, or pressing 1 if you are a Veteran. Finally, the automated message will state, "Please stay on the line while rerouting your call to the nearest crisis call center in our network." While the call is routed to the nearest national behavioral health crisis call center based on your phone number's area code, background music will play. The nearest national behavioral health crisis call center to Tillamook is Lines for Life, based in Portland.
Once the call has connected to a crisis counselor, they will ask for your name and a call back number in case of disconnection. Following this brief exchange, the crisis counselor will begin a conversation allowing you to share about the behavioral health crisis you or a loved one may be experiencing. The counselor may support through conversation, and assist in the development and implementation of a safety plan.
Will 988 send an in-person response?
If the caller requests the assistance of a local crisis response (Tillamook County), 988 counselors will help to make this connection. In most situations, dispatch (mobile crisis team, EMS, police) will not be sent without the consent of the caller. This action may only be implemented without the caller's consent if the situation escalates to the point of an imminent risk to someone's life.
How is 988 different from 911?
988 is for a behavioral health crisis and connects the caller to a trained counselor. It was established to address the growing suicide and mental health-related crisis care needs in the United States. 911 is for public safety emergencies where Emergency Medical Services, fire and police may be needed.
For local crisis services available 24 hours/day, 7 days/week, call TFCC at (503) 842-8201 or 1-800-962-2851.
Here are other resources available: