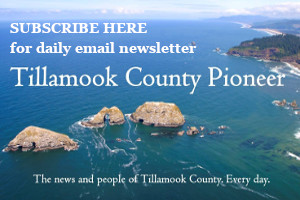 Sunset Empire Transportation Disrict (SETD) in Clatsop County announced that a new limited version of the Route 101 bus route will begin on Monday May 15, 2023. The new Route 101 will run on weekdays and will provide service to Astoria and Cannon Beach. The Pacific Connector bus will also begin service on Saturday May 20, 2023, and run on weekends providing service between Astoria and Cannon Beach. The weekday morning and evening Route 101 will start at the Astoria Transit Center and then go south on Hwy. 101 to Cannon Beach and loop back thorugh Seaside to Astoria going past the Astoria High School, Astoria Short Stop, Peter Pan Market to 15th then 14th Streets to the Transit Center. The 2 midday Hwy. 101 routes will follow the same route, going east to Emerald Heights and Alderbrook in Astoria and returning to the Transit Center, then will go south on Hwy. 101 to Avenue U in Seaside and loop back to Astoria.
The weekend Pacific Connector route will start at the Astoria Transit Center and go south along Hwy. 101 through Seaside to Cannon Beach looping back from Seaside to the Astoria Transit Center. "These new routes will give riders transportation between Astoria, Seaside and Cannon Beach, seven days a week," said interim Executive Director Paul Lewicki. "We are pleased to bring these routes back to the community as we continue to cautiously move forward."
The Pacific Connector and the new Route 101 scheudles are available below, on the SETD Facebook page, in the SETD bus shelters and on th website at www.nworegontransit.org Printed copies are available at the Seaside and Cannon Beach Visitors Centers and on the buses starting May 15th, and at the Astoria Transit center between 9 am and 3:30 pm at 900 Marine Drive, Astoria.