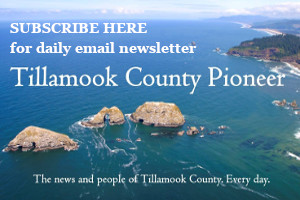 Tillamook County is fortunate to have six candidates running for county commissioner, each with their own strengths and expertise that they offer. Adam Schwend, however, stands out as the most qualified.
I've known Adam for five years and have been able to work with him on dozens of occasions. Each time, I found him to incredibly knowledgeable, a passionate fighter for what he believes is right, willing to think outside of the box to find solutions to the most complex problems and never deterred by any challenge. As president of the Tillamook County Board of Realtors, Adam was one of the chief petitioners in fighting off a new tax on building, which would have exacerbated our housing shortage. He firmly believes in common sense solutions to problems and works with everyone affected to make sure all parties give input and come to a solution that has buy-in from all parties.
Most importantly, Adam understands housing, which is the biggest issue we're facing. No other candidate has the professional experience, the practical knowledge or the experience in creating housing policy that Adam does. We need a commissioner who is going to have those experiences from the very beginning, who doesn't need to start from the ground floor learning about these issues and who can begin making a difference on his first day.
Adam is ready to get to work on the biggest challenges that Tillamook County faces. I hope you'll join me in voting for Adam Schwend to be our next county commissioner.
Jodi King
Tillamook