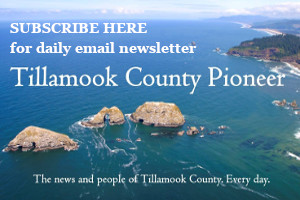 Hello, my name is Nicholas Bowling and I am writing to tell you why I will be voting Debbie Boothe-Schmidt for State Representative of House District 32.
As a registered nurse, living and working on the North Coast I have seen countless residents struggle to access local affordable healthcare. Some residents struggle with transportation to Portland for specialty appointments. Others have to decide whether to buy food or life-saving medications each month. Other people have difficulty accessing local, affordable mental health or drug addiction services on the North Coast.
Debbie will work to lower healthcare costs while increasing access to quality, affordable care. Debbie will also work to increase funding for mental health services and drug addiction treatment. This is why Debbie Boothe-Schmidt is the best candidate for State Representative of House District 32.
Suzanne Weber is not the right choice for State Representative. Suzanne Weber supports Donald Trump, even though he ignored the COVID-19 pandemic for too long, continues to deny science, and refuses to listen to medical experts. Suzanne Weber also wants to cut a billion dollars of funding from Oregon schools, which pays for things like counselors, school nurses, and drop-out prevention programs. Suzanne Weber does not care about our health, access to affordable quality healthcare and should not represent House District 32.
Debbie Boothe-Schmidt will actually fight for quality, affordable healthcare. Debbie is the right choice.