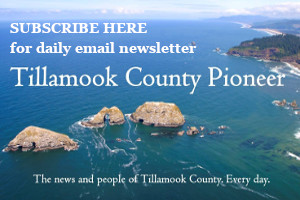 My name is Brian Halvorsen and I've lived in Rockaway Beach for almost six years. A few years ago, I met city councilor Kristine Hayes and we have since talked at length about her ideas and her vision for the town.
She's fought tirelessly to bring transparency and fiscal responsibility to city hall. When she believed the public wasn't getting enough information from the previous city manager, she took it upon herself to publish public meeting notices and report on council votes.
I've found Kristine to be engaged with every issue that has come before her. She's demanded to have the full picture before she casts her votes, which is what any ethically-minded public official should do.
How could you vote on an issue with little-to-no information? Under the previous city manager, communication to the public and city officials was lacking. As a result it forced gridlock. Kristine was right there calling it out at the time.
She's always explained her votes to anyone who will listen. That's one of her greatest qualities. I've never met an elected official who is more accessible and willing to engage on the issues.
I believe she is the best for the job because she's not afraid to cast the tough votes and to call out people in power to ensure our government works for everyone. She's not there to go along and get along. She's there to make a difference.
As a councilor, she has not taken a cent of taxpayer funding in salary. Instead, she has donated it right back into the city coughers. That's how much she believes in making this city a better place.
I'll be casting my ballot for Kristine Hayes for City Councilor, Position 3.