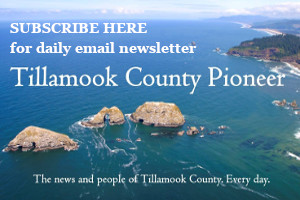 When I look at the names in the upcoming election, a tune keeps going through my head.
Just over fifty years ago a new band took to the stage and TV with some songs that quickly rose on the Billboard charts. Between taking the Last Train to Clarksville and opining about Pleasant Valley on a Sunday, in their theme song they announce their arrival, and declare "We're the young generation, and we've got something to say!" (Feel free to hum along!)
This year we have the opportunity to listen to new voices, and send a new generation to represent us in Salem. Rather than relying on the way things have been done for decades, this new generation of dedicated, committed public servants is adept at using technology, social media, and they can use their smartphones better than we could ever use dictionaries and encyclopedias.
When I fill out my ballot, I'm going to choose the future, and support this young generation, by voting for Logan Laity (HD32) and Melissa Busch (SD16). I urge you to think of the future, and vote for them as well.
David McCall
Mayor, City of Bay City