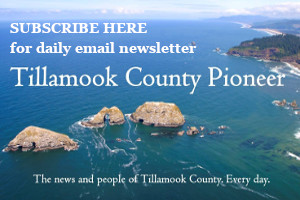 I am writing in support of Mary Faith Bell for County Commissioner. She has demonstrated over and over her devotion to our county and its residents. She has not accepted outrageous and extravagant contributions from outside sources that bring her campaign into question. Instead, she has demonstrated her devotion and dedication to the health of Tillamook County's economy by efficiently managing her funds while supporting local businesses and patrons by spending her campaign dollars here, in our own communities.
Tillamook County is not just a stepping stone in her climb up the political ladder, she truly cares about us, today and tomorrow. Her promises are not just made in the heat of the campaign, but are promises she intends to keep.
We need someone in County leadership who is dedicated to meeting the needs of our residents and addressing the crisis of the shortage of affordable housing and family-wage jobs. We don't need another realtor in office, anxious to sell our properties to the wealthy. We don't need another commissioner who votes for a 5 percent increase for themselves while ignoring the needs of their constituents. We need a Commissioner who cares about the workers, families and businesses of Tillamook County. We need Mary Faith Bell.
It's time for a change. It's time for an improvement. Vote for Mary Faith Bell.
Sue Owens, Tillamook