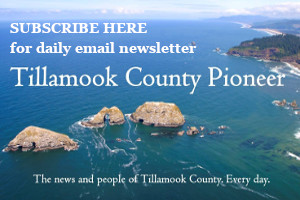 In another nod to her record of nonpartisan accomplishment, the Independent Party of Oregon awarded their sole nomination for Oregon House District 32 to Tillamook Mayor Suzanne Weber.
"I'm honored by the Independent Party's nomination," remarked Weber. "I've spent 18 years as a nonpartisan city councilor and now mayor. My goal has always been and always will be achieving results for the people I represent. I don't care about anyone's political affiliation, I don't care what letter is after their name. The extreme partisanship that comes from political insiders in Portland and Salem does nothing for rural Northwest Oregon. We need to get beyond partisan bickering."
The Independent Party's nomination of Weber comes after her opponent, partisan activist Debbie Boothe-Schmidt, continues to rack up endorsements from organizations who benefit from partisan agendas, those that want to defund local police departments, and those who expect their endorsed candidates to simply rubber stamp the agenda of Portland politicians.