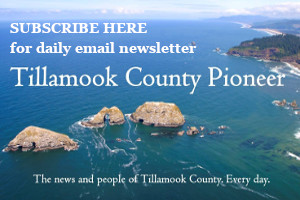 Netarts is an area steeped in history with many secrets to reveal. Learn more about the history of this beautiful place during the 4th annual 'Stories of Netarts Past' hosted by the Friends of Netarts Bay WEBS.
WEBS is once again bringing back local historian John Andersen to lead the presentation, which will cover everything from oysters to white settlers and even sunken boats. John will use his expertise as both a historian and former WEBS Board President to breathe new life into the Netarts Bay saga.
"When people look at Netarts Bay and the Netarts area, they see beautiful landscapes, and yes, they probably think about oysters," said Chrissy Smith with the Friends of Netarts Bay. "But what you aren't seeing on the surface is the incredible history of this area and how those stories have helped shape the Netarts that we know and love today."
WEBS has been hosting this event for the last four years. In past years, presenters have shared tales about the indigenous peoples and communities, the lost Netarts Gold Mine, how Netarts got its name, and Netarts' role in building the Morning Star. John Andersen has been a frequent presenter at these events and has been responsible for bringing in tribal historians as well.
"We've heard stories about the Tillamook Indian war, and even the first murder victim in Netarts," Chrissy said. "John does a fascinating job of making these stories come to life and even if you've attended in the past, you'll probably hear or learn something about Netarts area that you didn't know before."
Dive deeper into the stories that shaped this magical bay during this virtual presentation on November 7 from 10 a.m. to 12 p.m.
This event is also part of the Explore Nature series of outdoor walks, hikes, and paddles. Take a piece of history with you the next time you explore! Learn more and register for 'Stories of Netarts Past' at www.explorenaturetillamookcoast.com.