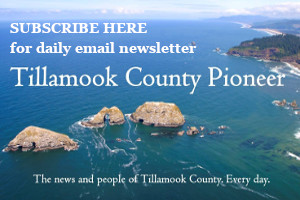 You'll never look at hiking the same.
At least not after you experience the mysterious world of lichen with the Tillamook Estuaries Partnership's guided 'Lichen Hike' on June 23 at Whalen Island in Cloverdale. This is a free event, and registration is required. See link to the Explore Nature website below for more information.
This beginner-friendly hike is led by Maysa Miller, the NW OR Restoration Partnership Coordinator at TEP. While this is the second year that TEP has offered a guided lichen hike, Miller has been helping people discover the many wonders of lichen for several years.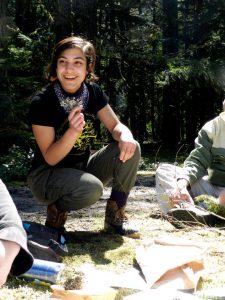 "Once you realize how fascinating lichen are, and the diverse types of species that are out there, it changes the way you look at the landscape around you," she said.
So what exactly is lichen?
"Most people don't realize it's a composite of at least two or three organisms from different kingdoms working together to create a unique being," Miller said.
This symbiotic relationship of fungi, algae and other organisms is more than just a collage of pretty colors and textures; it's a valuable indicator of an area's air quality, nitrogen supply and ecological integrity. An old growth forest can have up to 500 pounds of a single lichen species living in it.
And while there is a lot to learn about this moss-like substance, Miller said whether you're familiar with lichen or have never even heard of it until now, you'll benefit from this exploratory hike of Whalen Island.
"We'll be learning what exactly a lichen is; how to identify different types of lichen; their common names and the ecological components of lichen that make them so important for our environment," Miller said.
Miller says Whalen Island has a relatively good assemblage of lichen species, and the hike is easy.
"By the end, hikers will be able to identify lichen on their own, how to find them while hiking, and even a bit about what it means for the environment they're in," Miller said. "They're the understated heroes of a forest, and once you find an appreciation for lichen you'll never look at hiking the same."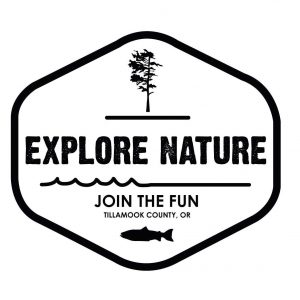 The hike is just one of several Explore Nature Series on the horizon for June and July. The Explore Nature Series works with a consortium of volunteer organizations to offer free walks, hikes and paddles that showcase the beauty of the Tillamook Coast and educate visitors on how to enjoy these spaces responsibly. A full list of events can be found at explorenaturetillamookcoast.com with dates, times and how to register; registration is REQUIRED, and each event is free and open to the public.
Explore Nature Series programs are paid for in part by Visit Tillamook Coast, the Economic Development Council of Tillamook County and the Travel Oregon Forever Fund.