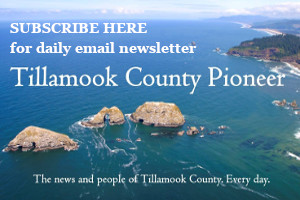 Emergency Preparedness Fair
Sponsored by the Rinehart Clinic, NCRD and the Emergency Volunteer Corps of Nehalem Bay!
Saturday June 24th 10am
Nehalem Meeting Hall, upstairs in the Public Works Bldg., 35900 8th Street
Learn and share your great experiences, win prizes, be prepared! 
See our new plans for sheltering after a disaster.
 
Before the Fair take "The High Ground Challenge!"
 
Once the shaking begins you have 10 minutes to get to high ground (green on map)  "Run like hell! Time is critical!"  says Dr. Jonathan Allan, DOGAMI. After you have reached high ground, you should walk to your assembly site.
 
Get outside and enjoy by finding your route to High Ground!
 
 
Envision the moments after the earthquake, those first few minutes are critical….
 
Steps:  1.  Go to the website EVCNB.org to find out where your safe zones are.  Or, look at the Tsunami Evacuation Map to find your safe zones (green areas) and assembly sites.  Pick a tsunami evacuation route from your home – or if you live in a safe zone, from places you frequently visit.
 
Envision your path…Learn, Prepare, Practice, Conquer
 
2.  Time yourself. How long does it take to (a) to reach high ground (green on map), and also (b) reach an Assembly site (A on map). The goal is under 10 minutes after the earth stops shaking. Walk evacuation routes with your family. And ask friends & neighbors to join you. Be sure to take your Go-Bag!  (Learn about go-bags at EVCNB.org.)
 
3.  Help collect important safety data – complete the "I found my way!" form – paper version or at link:  bit.ly/EVC_HG.
 
Bring your forms on June 24, 2017 and be eligible for a drawing to win stocked Go-Bag for 2 and Water Filtration system. Submit your form online at bit.ly/EVC_HG – OR fill out paper version.
 
Helpful hints:
Find your route as well as an alternative route in case one path is blocked.
Make sure your Go Bag is not too heavy (you will need it!)
Knowing how long it takes you to get to a safe high place in the allotted time builds confidence that you can do it when an emergency strikes.
Have a plan of where you will meet up in case you get separated from family.
Turn in your results…..Join the Celebration on June 24th at 10am.
 
Mark your Calendars…Join us to celebrate your success!