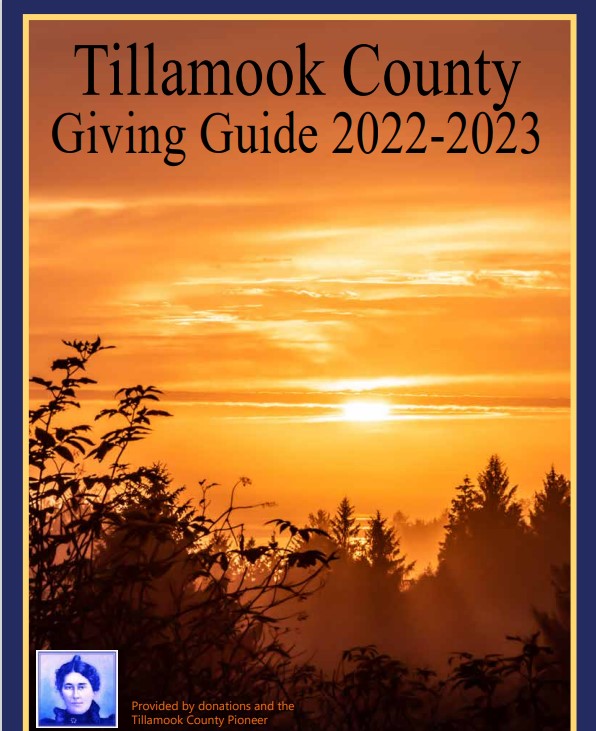 As we head into another weekend, we recognize that the physical distancing measures are greatly impacting Oregonians and requiring significant sacrifices. We also want to take a moment to acknowledge those who have passed away due to COVID-19. We're thinking of those individuals and their friends, family, and loved ones. COVID-19 has had a profound impact on our lives in a short amount of time. It's going to take all of us, working together, to address the ongoing health and safety needs and economic recovery of our communities in the months to come.
Oregon reports 6 new COVID-19 deaths, 49 new COVID-19 cases
COVID-19 has claimed six more lives in Oregon, raising the state's death toll to 70, the Oregon Health Authority reported on Friday April 17th.
Oregon Health Authority also reported 49 new cases of COVID-19, bringing the state total to 1,785; there have been 34,536 Negative tests completed; Tillamook County remains at 6 cases; Clatsop County is also at 6 cases; and there are 4 cases in Lincoln County. The new COVID-19 cases reported today are in the following counties: Clackamas (3), Deschutes (2), Jackson (1), Lane (1), Linn (3), Marion (8), Multnomah (19), Polk (1), Tillamook (1), Umatilla (1), Washington (7), and Yamhill (2).
Staying safe at the grocery store
First, we want to thank everyone who is involved in helping Oregonians keep food on the table. While we are doing our best to stay home to save lives, getting groceries is one activity for which most of us have to leave our homes. Here are some tips for protecting your health and the health of others when you are shopping: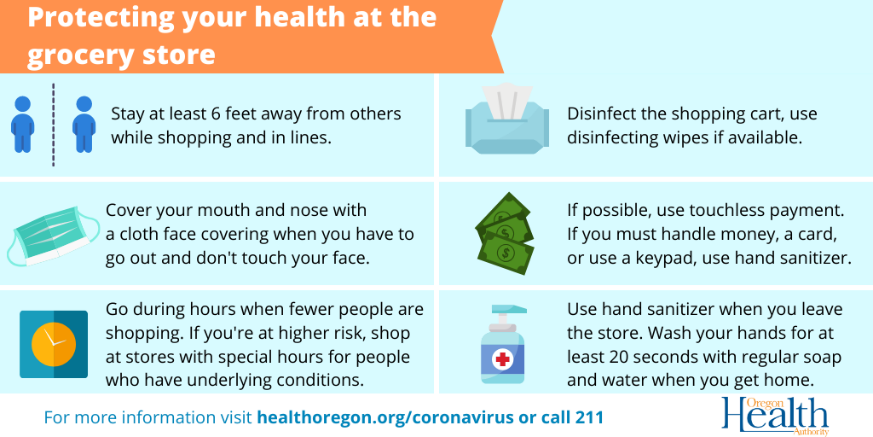 Senior Loneliness Line is available to support Oregonians 55 and over
Social connections help keep us healthy while we are physically distancing from each other. To support the mental health needs of Oregonians over 55, OHA has partnered with Lines for Life's Senior Loneliness Line. Their team of volunteers and staff are specially trained in working with older adults. They can provide ongoing support, connect callers with resources, or just listen. Your information is completely confidential, and no one will follow up with you unless you request a call.
To get support, call 503-200-1633 or 800-282-7035.
Epidemic modeling report indicates physical distancing measures are working
OHA released an update to its epidemic modeling report on Friday April 17th, which helps Oregon's leaders understand the progression and the projections for the COVID-19 outbreak.
State epidemiologist Dean Sidelinger, MD, said, "Today's modeling update tells us that statewide mitigation efforts are keeping the caseload and hospitalizations well below the numbers we would have seen absent our efforts as a state. We are encouraged by the continued success of our mitigation efforts, which are allowing us to begin planning for suppression strategies for when the statewide measure can begin to be lifted."
View the report.
To see more case and county-level data, go to the Oregon Health Authority website, which OHA updates once a day: www.healthoregon.org/coronavirus.