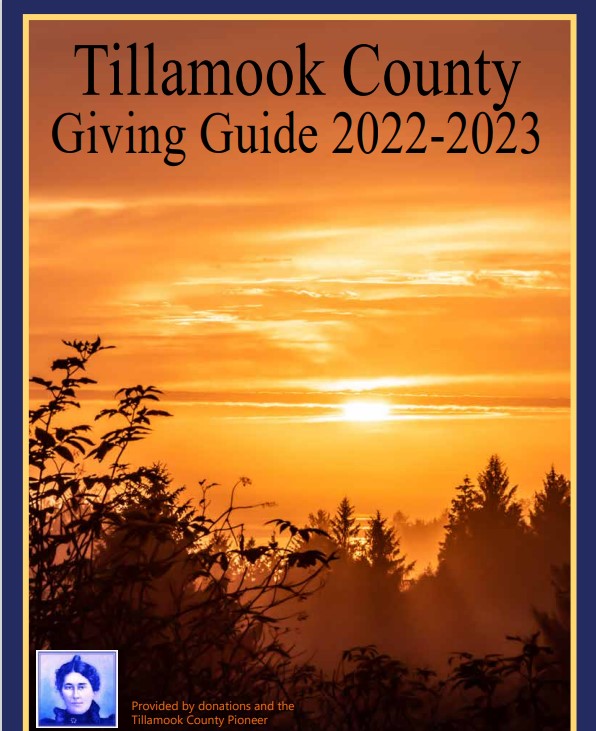 EDITOR'S NOTE:  We have not been doing daily COVID-19 reports for over a month now, but Tillamook County has continued to see an increase in cases with 7 cases reported today.  99% of all cases are unvaccinated people, and 100% of deaths.  The best protection for everyone is to get a vaccine.  
Wildfire season has begun and we want to acknowledge the importance of taking care of your mental health in stressful situations like these. This is especially important if you're still recovering from last year's wildfires.
Taking care of your mental health could look like making a self-care plan, getting support in your community or talking with people who care about you. For more mental health resources, visit our Safe+Strong website at safestrongoregon.org.
Pluses and minuses to getting a COVID-19 vaccine
In this video produced by OHSU, Dr. Dawn Nolt goes over vaccine studies, pluses and minuses so you can make a confident decision. Click on the screenshot below to watch the video, or you can view it on the OHSU Vaccine Facts webpage.
Managing asthma during wildfire season
Roughly 1 out of 10 people in Oregon suffer from asthma. Wildfires and pollution contain small particles that can make asthma worse. Here are some tips to help manage asthma. If you are concerned about air quality in your area, you can check the Air Now Fire and Smoke Map.
Oregon reports 212 new confirmed and presumptive COVID-19 cases, 2 new deaths
There are two new COVID-19 related deaths in Oregon, raising the state's death toll at 2,790 the Oregon Health Authority reported at 12:01 a.m. today.
Oregon Health Authority reported 212 new confirmed and presumptive cases of COVID-19 as of 12:01 a.m. today, bringing the state total to 209,973.
Today, OHA reported that 10,824 new doses of COVID-19 vaccinations were added to the state immunization registry. Of this total, 7,482 doses were administered on July 7 and 3,396 were administered on previous days but were entered into the vaccine registry on July 7. Cumulative daily totals can take several days to finalize.
The seven-day running average is now 5,406 doses per day.
Oregon has now administered 2,564,438 first and second doses of Pfizer, 1,752,116 first and second doses of Moderna and 172,177 single doses of Johnson & Johnson COVID-19 vaccines.
As of today, 2,421,075 people have had at least one dose of a COVID-19 vaccine and 2,217,891 people have completed a COVID-19 vaccine series.
To date, 2,965,545 doses of Pfizer, 2,245,440 doses of Moderna and 299,100 doses of Johnson & Johnson COVID-19 vaccines have been delivered to sites across Oregon.
These data are preliminary and subject to change.
Updated vaccination data are provided on Oregon's COVID-19 data dashboards and have been updated today.
The new confirmed and presumptive COVID-19 cases reported today are in the following counties: Benton (4), Clackamas (23), Columbia (4), Crook (2), Deschutes (10), Douglas (5), Jackson (18), Josephine (15), Klamath (8), Lane (7), Lincoln (4), Linn (13), Malheur (3), Marion (23), Morrow (1), Multnomah (13), Polk (2), Tillamook (7), Umatilla (21), Union (2), Washington (17), Yamhill (10).
Oregon's 2,789th COVID-19 death is a 66-year-old man from Multnomah County who tested positive on June 22 and died on July 6 at Legacy Emanuel Medical Center. Presence of underlying conditions is being confirmed.
Oregon's 2,790th COVID-19 death is a 72-year-old man from Klamath County who tested positive on June 23 and died on July 6 at Sky Lakes Medical Center. He had underlying conditions.
COVID-19 hospitalizations
The number of hospitalized patients with COVID-19 across Oregon is 100. which is six fewer than yesterday. There are 28 COVID-19 patients in intensive care unit (ICU) beds, which is three fewer than yesterday.
The total number of patients in hospital beds may fluctuate between report times. The numbers do not reflect admissions per day, nor the length of hospital stay. Staffing limitations are not captured in this data and may further limit bed capacity.
More information about hospital capacity can be found here.
COVID-19 weekly cases and hospitalizations continue to fall
The Oregon Health Authority's COVID-19 Weekly Report, released today, shows a continued decrease in daily cases and hospitalizations.
OHA reported 1,189 new daily cases of COVID-19 during the week of 

Monday, June 28

, through 

Sunday, July 4

. That represents a 13% decrease over the previous week.
New COVID-19 related hospitalizations declined by 40%, to 66, from 110 the previous week.
There were 19 reported COVID-19 related deaths, up from seven reported the previous week.
There were 62,307 tests for COVID-19 for the week of 

June 27

 through 

July 3

. The percentage of positive tests was 2.9%.
People 70 years of age and older have accounted for 38% of COVID-19 related hospitalizations and 74% of COVID-19 related deaths.
Today's COVID-19 Weekly Outbreak Report shows 22 active COVID-19 outbreaks in senior living communities and congregate living settings, with three or more confirmed cases and one or more COVID-19 related deaths.
Learn more about COVID-19 vaccinations