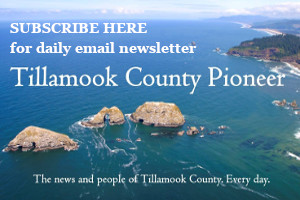 Be sure to get your tickets now for Kate & The Crocodiles at North County Recreation District Performing Arts Center on November 26th. An evening with Kate & The Crocodiles has been called "A perfect combination of musical talent and intimate, unforgettable entertainment."
Kate Morrison, a refreshing and innovative classically-trained vocalist, performing as a guest vocalist with Pink Martini, Craig Bidondo, a colorful, energetic and soulful keyboardist and Gavin Bondy, the intuitive trumpeter of Pink Martini.
This Portland-based trio present stunning indie rock originals and covers, early jazz and jazz standards, reinventions of '70s and '80s rock as ballads, classical art songs mixed with rock (yes, really), and other surprises from far and wide. If the spectrum sounds broad, it is all held together by a signature sound informed by classical training and a respectful blending of many genres. It's like a warm conversation with a good friend.
Kate Morrison
Kate began vocal training during junior high school, studying throughout high school and college in the Pacific Northwest. Performing in competitions for classical vocal music, she placed among the top vocalists in the State of Oregon and won many awards. After living in Walla Walla, WA, for more than 20 years, she moved to Portland, OR, and co-founded Kate & The Crocodiles. She has been an invited guest soloist with a myriad of musical groups.
Gavin Bondy
Gavin studied trumpet, piano, and voice as a young person in Portland, Oregon. Years later he began to quietly prove he could make a living as a freelance musician in the city of Portland. He played trumpet in every imaginable circumstance: wedding ceremonies, musical theater orchestras, national anthems, and polka, mariachi, salsa, gospel, R&B, funk, pop, and classic rock bands. He met Kate in 2013 and began to imagine yet another new direction for his music, one which has inspired him to take up three new middle-brass instruments: alto horn, mellophone and French horn.
Craig Bidondo
Originally from Alaska, Craig studied piano and music composition in Los Angeles before moving to the Portland area to embark on a career as a soloist and group artist throughout the Northwest, exploring jazz, classical, rock, new age, and gospel music. In 1997 Craig co-wrote the award-winning musical, "Look At Us Now", and served as the pianist and music director for the Tapestry Theatre production.
Tickets are $26.00 in advance or $28.00 at the door available at www.tickettomato.com