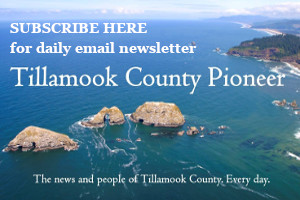 Join the Equity and Inclusion Committee at Tillamook Bay Community College for a Community Planning Event on Oct. 7th at 7 p.m.
This event is an opportunity for community members, local organizations and businesses to identify ways to partner in advancing racial equity in Tillamook County. The College is planning and sponsoring events throughout the coming year to educate and build the skills of the community around social justice, and is looking to support local efforts as well. We are interested in supporting conversations and work that reaches across our existing silos, and magnifies our collective impact. Please come prepared to share what you or your organization are planning and the ways the College can support your efforts.
The College believes that white supremacy and systemic oppression are powerful forces in our community that cause racial inequities in access, opportunity, and outcome. This event will not provide a forum for debating or arguing these foundational beliefs.
To join, email equityandinclusion@mail.tillamookbaycc.edu for a link to the Zoom meeting.