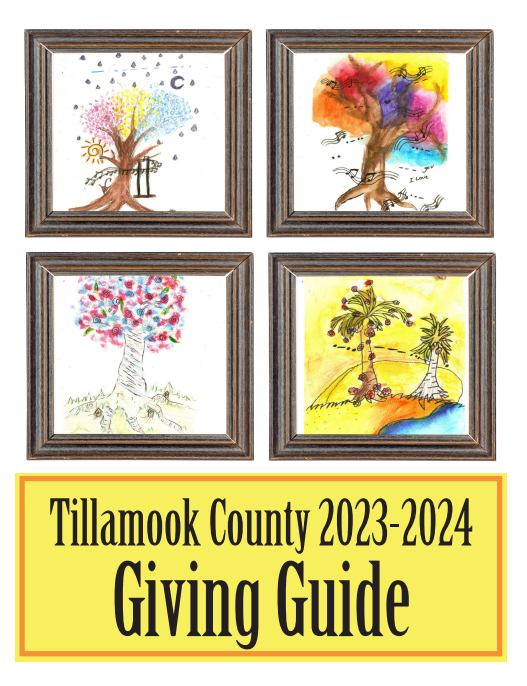 Tillamook Early Learning Center (TELC) invites the community to add a little color to their lives to benefit local families enrolled at the Tillamook childcare center and preschool.
The 501(c)3 nonprofit will host a family-friendly 5K Color Fun Run at the Port of Tillamook Bay on June 11, 2022. Participants will walk or run a breathtaking course that winds around the blimp hangar, air museum, newly developed disc golf course, and beautiful scenery at the port, all the while getting periodically showered in colored powder. The Tillamook County Creamery Association, the event's presenting sponsor, will send
racers off from the starting line and welcome them back after their three mile journey. Children and leashed pets are welcome to participate.
"By the end of the 5K, everyone will be covered in a unique design of colors that they can show off to friends and family at the finish line," said Jaimie Rhodes, TELC executive director. "This event is sure to inspire awe and create lasting memories, and we are grateful to TCCA for supporting us as a presenting sponsor."
TELC will use proceeds from the run to support its local childcare program, which provides all-day licensed childcare and preschool for local families.
"TELC provided more than $40,000 in tuition assistance to help our families with childcare expenses during the pandemic. The Color Fun Run will be a key part of raising funds to continue to offset that assistance and potentially expand our reach to include more families," Rhodes said.
The Color Fun Run costs $25, and participants that register before May 1 will receive a free T-shirt for race day. Children age 5 and under can participate for free, and there is no additional cost to bring leashed pets.
To register, go online to www.tillamookelc.org and click on the Color Fun Run icon. Registration will remain open through June 10.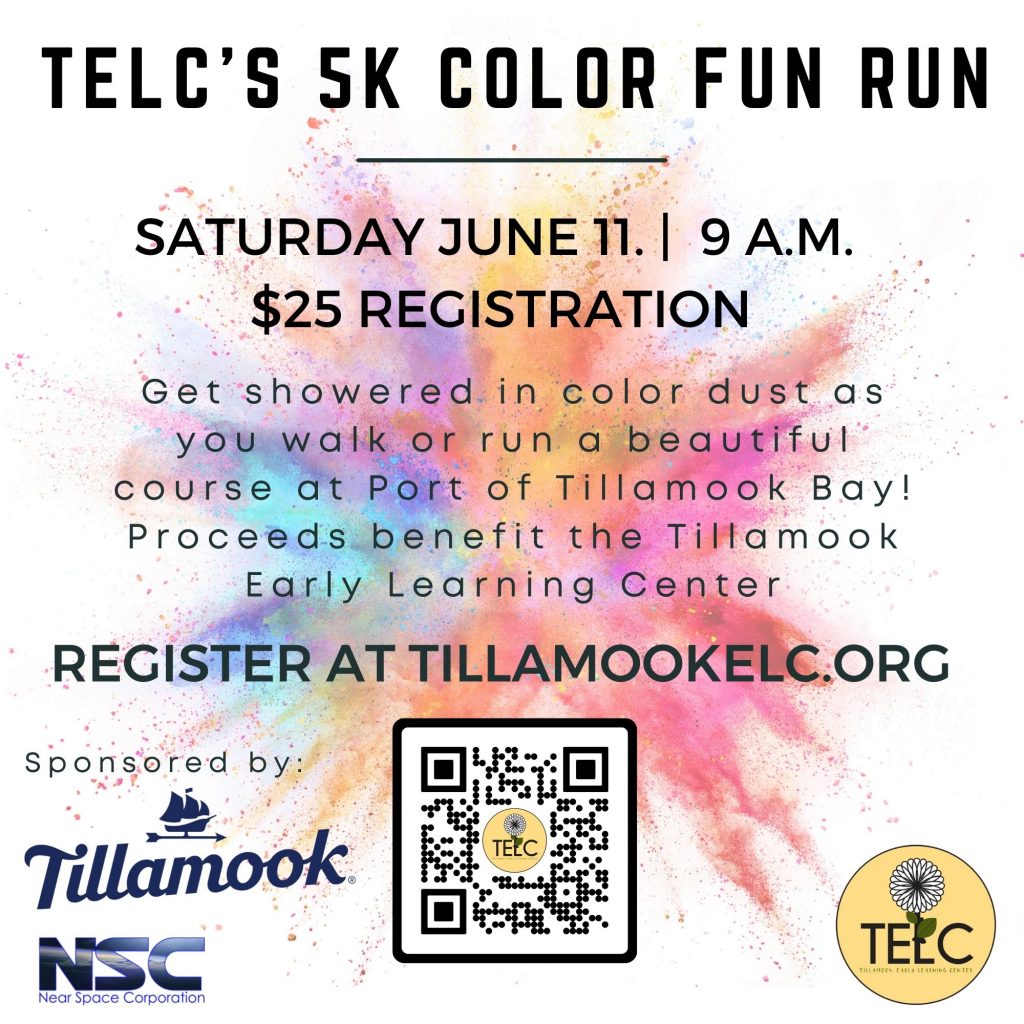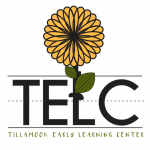 TELC is a 501(c)3 nonprofit providing all-day, licensed childcare and preschool in Tillamook on the beautiful Oregon Coast. The center has stayed mostly open during the pandemic, serving a majority of low-income working families, in an all-day licensed environment.