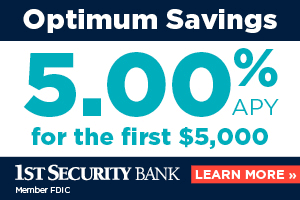 EDITOR'S NOTE: During this season of Thanksgiving, we are reaching out to our writers and readers for inspiration. I don't need to repeat the theme of this year's trials and tribulations … we plan to provide you with thoughtful, uplifting reading over the next few weeks and throughout the holidays. Let's celebrate thanks and giving. What are you thankful for? Give thanks, and let's all be thankful that we live in this very special corner of the world in a community that cares for EVERYONE. Pioneer contributor Julie Chick shares her love for the outdoors and the science behind the connection to our well-being, and introduces us to another gifted healer in our backyard and the benefits of connecting outside. Share your "Thanks & Giving" to editor@tillamookcountypioneer.net. Watch for more about La Vida Pacifica and more "thanks & giving."
By Sarah Reese and Julie Chick
She says she experienced severe depression at age 13 until she developed a strong love for the mountains through snowboarding a few of years later. Ultimately, without exaggeration, she credits this love of the outdoors for saving her life and setting her on a lifelong course of healing and transformation.
As I recently walked a fall dappled trail with Nehalem resident and licensed Acupuncturist and Herbalist, Sarah Reese, LAc, we continued the discussion about the role the outdoors can play on our overall and mental health. Throughout college Sarah cultivated her passion for being in nature through outdoor recreation, and now as an adult says, "Being active in the wilderness brings me home within myself and affords me enhanced joy, confidence, peacefulness, and personal empowerment. It has aligned me with my soul's purpose and generally made me more comfortable in my own skin. Being in nature allows me to be me to "let the soft animal of [my] body love what it loves" as Mary Oliver puts it in her poem "Wild Geese" ".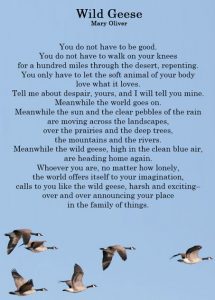 Sarah's educational background is in Classical Chinese Medicine and her interest in the Healing Arts began initially through Transpersonal Counseling Psychology, but ultimately, she received her formal training in East Asian medicine because of her affinity for Holistic medicine and the way it addresses the body, mind and Spirit. The way that she practices medicine is rooted in Daoist philosophy which expresses our intrinsic connection to nature and its cycles, and elucidates the concept that we are as much in the universe as the universe is within us. We are not only affected by nature and its cycles, but we are nature and its cycles. We cannot be separated from our ecology.
Sarah sees the current times we are in as an opportunity to utilize preventative medicine to fortify the immune system, and also to employ natural medicine to combat illness when our bodies are out of balance. For example, simple strategies like getting enough rest, reducing stress, practicing conscious breathing and mindfulness, and moving our bodies in nature all restore balance to our lives and create a state of wellbeing in our bodies that makes it exponentially less likely to become ill. A commitment to self-care now significantly reduces our recovery time if we do become ill. Numerous studies in the US and all over the world have proven the health benefits of being outdoors in "green spaces," there's no questions that we can affect and improve our general health profile just by simply being outdoors. Additionally, there is mounting research making the connection between our internal biome (gut bacteria) and mental health.


The best way to enjoy the healing powers of nature is to find your own sources of joy and prioritize those. Something as simple as a walk on the beach or around the block, or simply just getting outdoors, can boost your mood, reduce stress and set you on a path of wellness. For the sake of the world and our collective wellness– add time outdoors to the list, or if you already know you enjoy time in nature, move that to the top of the list.
According to "Why green spaces are good for grey matter",* walking between busy urban environments and green spaces triggers changes in levels of excitement, engagement and frustration in the brain, a study of older people has found. Sarah suggests, "Now more than ever, it's vitally important to reconnect with nature and get ourselves outdoors when we can."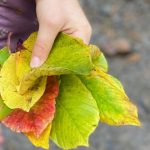 Sarah's healing practice is called La Vida Pacifica, which means "The Peaceful Life" in Spanish, and is also an homage to the beautiful North Pacific Coast that we all love. Through La Vida Pacifica she offers mentorship for people searching for guidance, support, and accountability as they navigate their path of wellbeing. Since there is no "one size fits all" in Holistic wellness, it has always been her mission to connect with people wherever they are on their healing journey and help them realign with their personal Truth. She serves those answering the call for soul-level work who want to develop their intuition in order to live their lives with more creativity, authenticity and vitality. She does private sessions and consultations (over the phone) with an emphasis on Spirit, Mind, Body integration, and incorporates the outdoors when she can. Sarah's email: lavidapacifica@gmail.com
*University of York. "Why green spaces are good for grey matter." ScienceDaily. ScienceDaily, 10 April 2017.