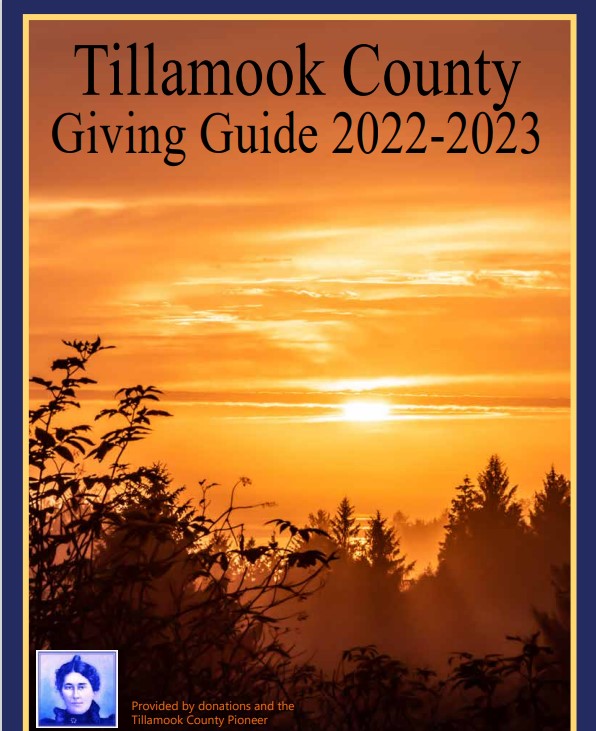 EDITOR'S NOTE: This feature story landed in my email box a few weeks ago around Veterans Day, and I was excited to share some good news especially about an innovative new product/service now available here locally in Tillamook County. Thank you Patrick Zweifel for your ingenuity and entrepreneurial, giving spirit.
By Chelsea Yarnell
Over the past 25 years, Patrick and Monika Zweifel have built up Oregon Coastal Flowers into one of America's premier flower farms, shipping specialty flowers and branches nationwide.
When Covid-19 hit, the Oregon Coastal Flowers and the Hydrangea Ranch in Tillamook suffered with the cancellation or delay of events. So, they turned their hobby and talent of decorative concrete into a livelihood and created Oregon Coastal Flowers (OCF) Decorative Concrete.
"I did a stamped concrete project for a wedding venue on the Hydrangea Ranch," Patrick said. "I loved what I created…Covid-19 has shut down the flower business to a level half of normal, so I'm using my talents in other areas to try and keep the business working."
Patrick acquired his contractor's license and sought out additional courses in the field.
Deco-Crete Supply, one of the largest suppliers of decorative concrete supplies in the northeast, offered frequent trainings.
"I attended the 'Intro to Stamped Concrete' class in mid-June and did several jobs. And then I attended the advanced class," Patrick said. "Normally you have to had been doing decorative concrete for three years prior to taking the advanced class, but my work got me into the advanced class."
For the advanced class this past summer, Deco-Crete Supply decided to partner with Patios for Patriots.
Their mission: giving back to those who've given their all.
"The class was amazing," Patrick said. "Firstly, I did all the advanced projects that I wanted to learn; they didn't compromise on training at all. Also, we did real world projects, not just learning at the shop. Secondly, it was great to be working on a project that was going to give a family joy. It was really special and I was happy to take part in it."
The recipients of the class's project were Bryan and Carla Grosjean (both veterans) of Orville, Ohio. Their new patio included an artistic medallion design, firepit, and a sitting wall.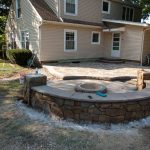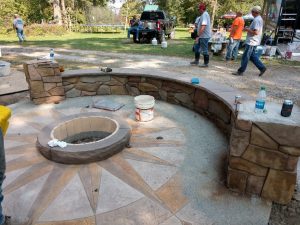 "Patios for Patriots, they don't just do fast jobs. They go over the top on these projects for these veterans," Patrick said.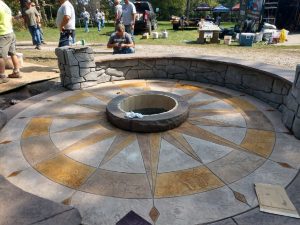 OCF Decorative Concrete is based out of Tillamook, but services the greater Oregon Coast, Portland, and Salem areas.
"Design is my strong suit," Patrick said. "I can help design a beautiful project including patios, firepits, walkways, driveways, outdoor living space, vertical stone and epoxy floors. Some contractors do decorative concrete out of necessity, whereas I do it out of passion."
Customers interested in OCF Decorative Concrete are welcome to reach out and visit the Hydrangea Ranch in Tillamook to see examples of their work.
Visit ocf-deco-concrete.oregoncoastalflowers.com for contact information and to view work examples.