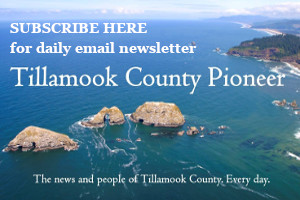 WHO / WHAT ARE YOU GRATEFUL FOR?
Please submit as many gratitude offerings as your heart desires! Free for all ages (especially the young-at-heart)
The Community Gratitude Jar is an offering to the North Coast Oregon community in the spirit of honoring people, businesses, organizations, the land where we live, who we are individually and collectively, and what we value. This Community Gratitude Jar is an open invitation for residents, visitors, and all those grateful for the North Coast and communities to write and post.
Last year, five jars were hosted by Wild Grocery & Cafe, Salt & Paper, North Tillamook Library at Manzanita, WolfMoon Bakery in Nehalem, and The Roost in Wheeler, and we received over 150 slips of paper with hand-written gratitude for and about our community! How many expressions of gratitude will we collect this year? 200….300….500….1000….?!
2020 has brought many changes and challenges. As we dissolve this year and open into the next, now is the time to offer your recognition of people, places, experiences, and memories. Our community is resilient and is strengthened through appreciation of one another. As we move forward, may we build and sustain with kindness, respect, and gratitude as our foundation.
The Community Gratitude Jar is back, and this year the gratitude posts will be collected online: https://www.communitygratitudejar.com/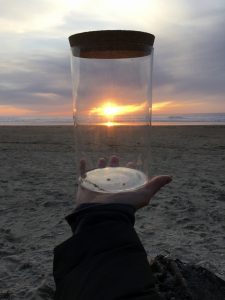 All posts will be collected as an archive for our community, as well as spoken aloud during an end-of-year gratitude celebration via Zoom, to which all are invited to attend. Be sure to sign up for "Gratitude News" at the bottom of this page for information about the time, date, and Zoom link.
Moving to an online format allows even more reach for the North Coast area from Tillamook up to Astoria. In the future, I'd love to put the five original jars back in action for that hand-written charm AND keep the online website available.
There is no charge to write & submit your gratitude, and is open to all ages, residents, visitors, and lovers of the North Coast area and communities wherever they may be.
An end-of-year celebration will be held via Zoom. All gratitude posts will be read aloud and serve as an archive for our community. All are invited to attend, and more info will come through Gratitude News with newsletter signup on the website, as well as a BBQ Announcement. Thank you, BBQ, for keeping us connected.
From now – December 30th: the 2nd Annual Community Gratitude Jar is open for your posts.
https://www.communitygratitudejar.com/
If you would like to make a financial offering to our community, please consider donating to any number of non-profit organizations in the North Coast area.
Thank you for your support of community organizations, volunteers, local businesses and their hard-working crews!
With special thanks to the locations that hosted the original five jars for the 1st Annual Community Gratitude Jar in 2019:
Wild Grocery & Cafe, Manzanita
Salt & Paper, Manzanita
North Tillamook Library at Manzanita
WolfMoon Bakery, Nehalem
The Roost, Wheeler
The North Coast Community Gratitude Jars are hosted by Nehalem residents Adria Badagnani of Art & Channel and Daniel Mutter of Mutter Chiropractic.
2019 Gratitude Jars – https://www.tillamookcountypioneer.net/community-gratitude-jars-in-north-tillamook-county-to-collect-share-good-in-our-communities/