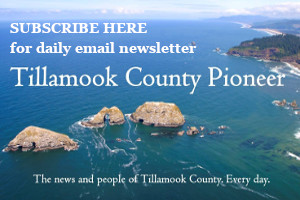 By Dana Zia
"When it comes to picnic food, I can't help but think of the American staple, potato salad." – Debi Shawcross
The fourth of July is the quintessential American holiday filled with lots of loud noises, smoke and down home foods. Families and friends gather to celebrate around picnic tables laden with hot dogs, chocolate chip cookies and the iconic potato salad.
Growing up, I can not remember a picnic, family reunion or summer BBQ without a potato salad. It is no wonder they are so popular at these functions as they are easy to fix ahead, effortlessly made into large quantities and cheap to make. Oh, and everybody loves them.
Despite the potato salad's popularity here in the good old US of A, this is not the country of origin. Germany is the culprit. I mean after all, Germany is a country with lots of potatoes and lots of recipes for potatoes. They like to blanket cooked chunks of potato with a warm vinegar dressing and bacon. (Love those guys!)
The potato salad caught fire here in the mid 19th century, brought here by German immigrants. A mysterious thing happened to this salad when it became Americanized. Someone started making it with mayonnaise. There is some speculation that Richard Hellman, the founder of Hellman's mayonnaise, was the originator of this American standard at his New York deli in 1905.
Over the years, the humble potato salad started to take on a renaissance of sorts. People experimented with different types of dressings that didn't include mayo. They started tossing in things like pesto, green chilies and capers. Before too long, our potato salad that we all know and love has become as varied and diversified as our population. It truly is an American dish now.
I have found that there is no wrong way to make potato salad. Many families have some familial recipe that they adhere to but I am born to experiment. I found there is only one rule to abide by: always use the very best potatoes you can buy. Yukon gold, baby reds and French fingerlings are fantastic in potato salads. (Mother Nature's and the Farmers' Markets have some sweet baby Yukon golds right now.)
The lively potato salad that I feature here has two adaptations for the mood or circumstances. If you are going to a function where refrigeration is an issue, choose the first dressing, which is marvelously stable. The second dressing is creamier and needs to be refrigerated. Roasting the potatoes is a wonderful way to prepare them making them flavorful and firm.
Roasted Garlic Potato Salad
The salad
2 medium sweet potatoes
2 pounds of small Yukon gold potatoes
2 pounds of baby red potatoes
1 pound of fresh green beans
1 sweet onion chopped
2 – 4 heads of garlic
2-4 tablespoons of olive oil
1/2 teaspoon of black pepper
1/2 teaspoon of salt
4 ribs of celery chopped
1/2 red onion, finely chopped
4 pieces of cooked bacon, crumbled (optional)
Dressing #1
1/4 cup of olive oil
2-4 tablespoons of grated parmesan cheese
Zest of a half lemon
Juice of a half lemon
2 tablespoons of fresh herb(s), such as tarragon, dill or thyme
2 tablespoons of fresh parsley
The baked garlic
Fresh cracked pepper and salt to taste
Dressing #2
1/2 cup of mayo
2 tablespoons of Dijon or a hot mustard
2-3 tablespoons of olive oil
2 tablespoons of chopped fresh herb(s) such as tarragon or thyme
2 tablespoons of fresh chopped parsley
The baked garlic
Fresh cracked pepper and salt to taste
Preheat the oven to 400 degrees. Wash and chop your potatoes, onion and green beans into bite size uniform pieces. Place in a large bowl and drizzle with olive oil and salt and pepper. Using your hands, toss potato mix until all is coated. Spread them on a baking sheet. Take the garlic heads and chop off the top to reveal the top of each clove. Rub the head chopped side down in the oiled bowl to coat with olive oil. (There should be some left in the bowl that didn't stick to the potatoes.)
Tuck the garlic blubs in the potatoes face up and put in the oven to bake. Bake for about 30 minutes till tender but firm, stirring once during the bake time. When the potatoes are done cooking, let them cool till room temperature. When the garlic bulbs are cool enough to handle, squeeze the cloves into a small bowl then mix together the dressing of your choice. I like to do the dressings in the blender but they can be whisked together as well.
Dump the potato mix into a large beautiful bowl and toss in the red onion, bacon crumbles and celery. Drizzle the dressing over them all and toss together till well mixed then either serve right away or keep in the fridge till your ready. As with many of these kinds of dishes, they are better the next day. Enjoy!