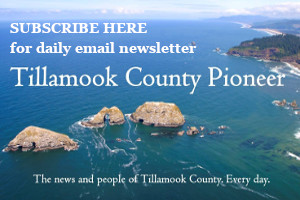 By Dan Haag
 Dear Kay,
According to the calendar, you've been gone for two years now. Depending on how the day's going, it's one of those things that can simultaneously seem so fresh and so long ago. It's so strange to know you're not here with us, lighting up the town with your smile, your energy, your sense of humor.
As it does, time keeps moving on. We continue to go about our daily lives, thinking our hearts have healed. Then there's that moment's pause, something that reminds us of you: a song, a breeze, a poem. We remember you're gone and that sharp sting returns.
Admittedly, the space between that sting is lengthening little by little but when it comes it's still overpowering and, frankly, heartbreaking.
Before you scold us too much, you can rest easy knowing we are moving on, day by day, step by step.
There are so many things you've missed, moments and events that would have benefited from your wisdom and participation.
We had a tornado, believe it or not. A new development of 300 homes is in the works. The farmer's market moved. We got a music festival. We got a whiskey bar. Affordable housing for locals has reached a crisis point. And if you didn't think your hair could turn any whiter, just take a gander at national politics.
But as all these things and so many more unfold, we discovered something strange along the way, something that we wouldn't have believed two years ago.
We are doing fine without you.
Don't get us wrong. We'd pretty much do anything to have you back at your desk overlooking Laneda Avenue.
But the little town you loved so much is humming along just fine.
Honestly, isn't that what you wanted?
Look at the tornado. It was shocking and near-devastating. But the town pulled together, cleaned up the mess, and kept moving forward in a way that would have made you proud.
Nobody stuck their head in the sand or shirked an opportunity to help their neighbors. It was a shining moment for Manzanita.
And that, dear Kay, is the legacy you left for us.
While you were with us, you led by example and created a template for your friends and neighbors to follow. You helped create a culture of citizenship and service to one another that has come to define us, not just to one another but to visitors and new residents.
People recognize that Manzanita is a shining example of what small town life should be, warts and all.
You made us grow up and take charge of our destiny. Now, we see you in each other.
Forget Oscars, Pulitzers and other golden prizes. That, dear Kay, is something to be proud of.
We miss you and always will. No one can ever take your place, but then again we don't need them to.
As your beloved Tolkien once wrote:
"
All we have to decide is what to do with the time that is given to us."
You decided to use your time serving this community, and because of that, we now serve one another. Thank you, dear Kay.
Love,
Manzanita