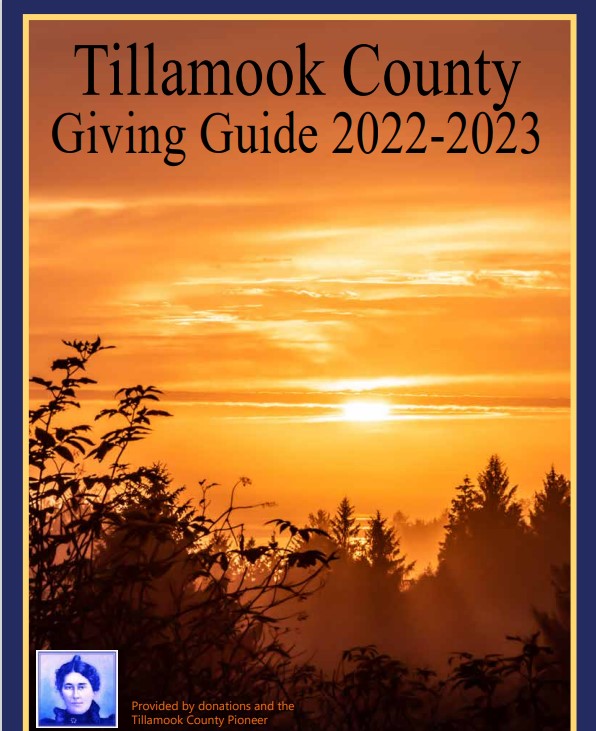 Oregon PGA Professional Matt J. Brown of Manzanita Links LLC has acquired the golf course property from Jim Pentz and Tony Erickson of Pine Grove Properties, Inc.
MANZANITA, OR, January 24, 2018 – Matt J. Brown, Gearhart, Oregon resident and 2016 PGA National Merchandiser of the Year has always hoped that Manzanita remained a fun, well maintained, and sustainable golf course for many years to come.
"My two favorite nine hole courses growing up on the Oregon Coast were the Highlands Golf Club in Gearhart and Manzanita Golf Course. To be involved with both facilities and partner with their respective communities to ensure both stay sustainable golf courses for their residents is a dream come true." says Matt.
Matt's golf management company leases the Highlands Golf Club property where he has been General Manager and Head Professional for over 10 years primarily focusing on creating a fun golfing experience and increasing the value for the local community.

Matt will continue in his role as General Manager and Head Professional at the Highlands. There will be a separate management team in place to manage the day-to-day operations at Manzanita led by Superintendent Jerrod Kunde and Golf Shop Manager Jeff Mitchell. The course will have a soft opening on February 1st under the new name Manzanita Links, chosen because of the ancient sand dunes and links land on which parts of Manzanita are built and because the course is "linked" so closely to the community.
"We are so lucky to have Jerrod and Jeff on board. Jerrod has honed his skills at some of the best golf courses on the Oregon Coast and has done a terrific job maintaining the Manzanita course to the highest of standards over the years. Jerrod along with his assistant Clayton Foster are committed to making the course better every year. Jeff Mitchell is a long time Manzanita resident and business manager and his passion and skills in golf will make him a very successful course operator. I look forward to watching the course grow under their collective leadership," says Matt.
Matt is excited to continue two popular tournaments benefitting the Eugene Schmuck Foundation and the Mudd-Nick Foundation. He believes that none of this would have been possible without the support and commitment from the local community and the former course owners and operators.
"I want to personally thank Jim Pentz and Tony and Steve Erickson for making this process go so smoothly and for working with the City of Manzanita to ensure that the property remains a golf course in perpetuity. Also, a special thank you to Steve for all of his years of service to the community by operating the course since it opened in 1987. I think his father Ted would be very proud of what Steve and his son Tony have accomplished together."
Jim Pentz and Pine Grove Properties, Inc. worked closely with the city to place a conservation easement on the property, which will ensure it cannot be developed in the future and will remain a golf course and open space in perpetuity. At a December 20th special city council meeting, the Manzanita City Council voted unanimously to place the conservation easement on the property.
"Pine Grove Properties was started as the business side of Ted Erickson's vision for Manzanita," said Jim Pentz. He continued, "The Erickson family and I are proud to see that vision shared by Matt Brown, the local community, and the leadership of the city of Manzanita. We look forward to enjoying the fruits of Ted's original vision coupled with Matt's enthusiasm and expertise."
"As Mayor of Manzanita I want to thank everyone who was involved in bringing our golf course back to life," said Mike Scot. He added, "It is a great amenity to our community. With Spring approaching lets all of us go out and play and support the new ownership."
Matt goes on to say, "I believe the future of golf really lies in these type of nine hole courses that are not only such a huge part of the community but are fun courses that can be played in under two hours by golfers of all skill levels and backgrounds. I am very excited to be involved in two such wonderful golf courses and to be able to help ensure they remain an integral part of their local communities." Matt adds, "We are going to have a lot of fun together playing Manzanita Links for many years to come. Our new website, www.manzanitalinks.com has launched and will provide special promotions on local golf passes and other cool offers so stay tuned!"
About Matt J. Brown, PGA:
Matt grew up in Gearhart, Oregon and started his golf career at age 13 working for PGA Professional Dan Strite at the Gearhart Golf Links. Matt has worked at some of the top golf facilities in the country including Augusta National, The Quarry at La Quinta, Pumpkin Ridge in Portland, Bandon Dunes, and Astoria Golf and Country Club. He currently is the General Manager and Head Professional at the Highlands Golf Club in Gearhart where his company Downtown Golf Co. LLC has leased the property since 2007. In his spare time Matt enjoys playing golf, following his beloved Portland Trail Blazers, and being involved in his local community where he is currently serving his second year as Mayor of Gearhart.
About Manzanita Golf Course:
Manzanita was designed and built by Ted Erickson and opened in 1987. His son, Steve Erickson, operated it until he retired toward the end of 2017. The course has always been known for it's great playing conditions and fun layout including it's signature hole #5, which is a short par 4 played from an elevated tee. The course is only a few blocks from the ocean and is built in part on ancient sand dunes and links land that was re-claimed from the sea