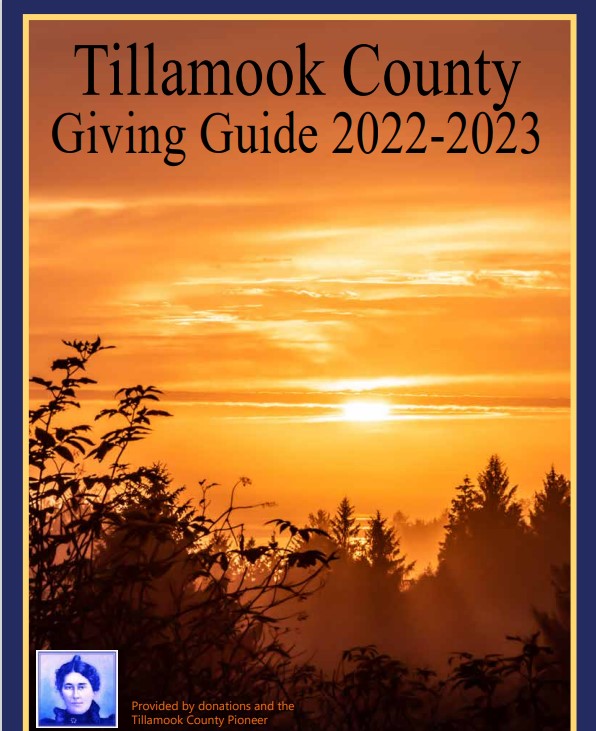 EDITOR'S NOTE: Thanks so much to Jerry Keene for this update (and links) about the County STR Ordinance update. We will be posting regular information and regular updates from The Oceansider. "It takes a village" or someone in each community providing updates for everyone in the County. It's helpful for Nehalem to know what's going on in Neskowin. Each community has it's own character, but we live in the same county and we have the same issues. If you live in South County or in any of Tillamook County's communities, we'd love to hear from you about what you think is important to your community – reach out to editor@tillamookcountypioneer.net.
By Jerry Keene, Editor, The Oceansider
The News. In February, the County Commissioners instructed the county Short Term Rental Advisory Committee members to complete their proposals for changes to the current STR Ordinance by May 2023. Community Development Director Sarah Absher (who facilitates the meetings) explained the deadline is needed to allow the Commissioners time to: (1) convene at least two public hearings on the proposed changes, (2) conduct their own deliberations and (3) enact any revised regulations before July 1, 2023, when the current "pause" on new STR license applications will expire. In the remaining two meetings, the Committee will be asked to review and critique written revisions to the STR Ordinance that county staff prepared based on previous Committee discussions. Here is a link to a markup of the proposed revisions to date.  
Draft Amendments to STR Ordinance (March 8, 2023)
The next STR Committee meeting is March 14 from 9:30 to noon at the Port of Tillamook offices. A final meeting date in late April or early May will be announced at the March 14 meeting. The public may attend live or remotely. See the County STR Committee Web Page for meeting agendas, a link for remote viewing, all written public comments/working papers and audio recordings of previous meetings. Submit written comments at any time to ltone@co.tillamook.or.us .
Some Background. The County Commissioners govern all STRs in unincorporated areas, including Oceanside. (Incorporated cities like Manzanita and Bay City regulate their own STRs.)  The Community Development Department, headed by Absher, administers and enforces those rules. In February 2022, the Commissioners asked Absher to reconvene the dormant STR Advisory Committee and assigned the Committee to recommend needed changes in the STR ordinance. (Here is a list of the STR Advisory Committee Members.)  The Commissioners then "paused" new STR license applications until July 1, 2023, while the Committee completes its work.
Two developments drove these actions. One was a '"surge" in Tillamook County STR licenses attributed in part to the fact that neighboring Lincoln and Clatsop County had adopted or were considering bans on STRs. The other factor was mounting public pressure to address the perceived livability and housing impacts of STR growth in Tillamook County residential areas, notably in Neskowin and Neahkahnie where a petition effort to ban STRs was gathering steam. While the "pause" and the prospect of more stringent STR rules temporarily calmed those efforts, they predictably sparked fundraising and litigation threats by groups who would be adversely affected. Both sides are monitoring the STR Committee's work closely before mobilizing their responses.
Commentary.  The abrupt announcement that the Committee must complete work by May is troubling for three reasons. First, it indicates the Commissioners do not intend to extend the current STR "pause" past July 1. Watch for a stampede of backlogged STR applications this summer. Second, for 10 months, Absher and Board liaison Commissioner Skar guided the Committee through a slow-paced orientation on the relevant issues and data. Now, suddenly, the Commissioners will require the 18-member group to debate the policies and agree upon the text of all recommended rules changes in just two more meetings.  Assuming the Commissioners could avoid this by extending the STR "pause" to allow more time, they owe the public an explanation for abruptly ordering this rush to judgment on an issue this complex and critical. Third, when announcing the deadline, Sarah Absher also relayed an instruction for the Committee to table discussion of any ordinance changes designed to reduce the number of available STR licenses in the county. (Measures to "manage" STR growth may still be discussed.)  She ascribed this to the Commissioners' concern over "litigation risks" that had arisen in response to the Committee's discussion of such measures. Significantly, such "reduction" measures had previously been included as an option available to the Committee.
Reading between the lines, it is clear that the County Commissioners will be walking a political tightrope between now and July 1, when they plan to enact the new STR rules. With STR proponents threatening litigation on one hand, and opponents readying petitions to ban STRs on the other, the next three months will be rife with high drama for high stakes. Stay tuned!
---
                              COMMUNITY CALENDAR

March 16        Oceanside Coalition Public Workshop – 6:30 p.m.
Remote only – Zoom link to be sent by ONA
March 23        Oceanside Coalition Public Workshop
Oceanside Community Hall – 6:30 p.m.
Live with optional Zoom – link to be sent by ONA
April 1             Oceanside Neighborhood Association Meeting
Oceanside Community Hall – 10 a.m. to 11:30 a.m.
Live with optional Zoom – link to be sent by ONA
---
And that's the view from Oceanside!
jerrykeene@oceansidernews.com
www.oceansidernews.com