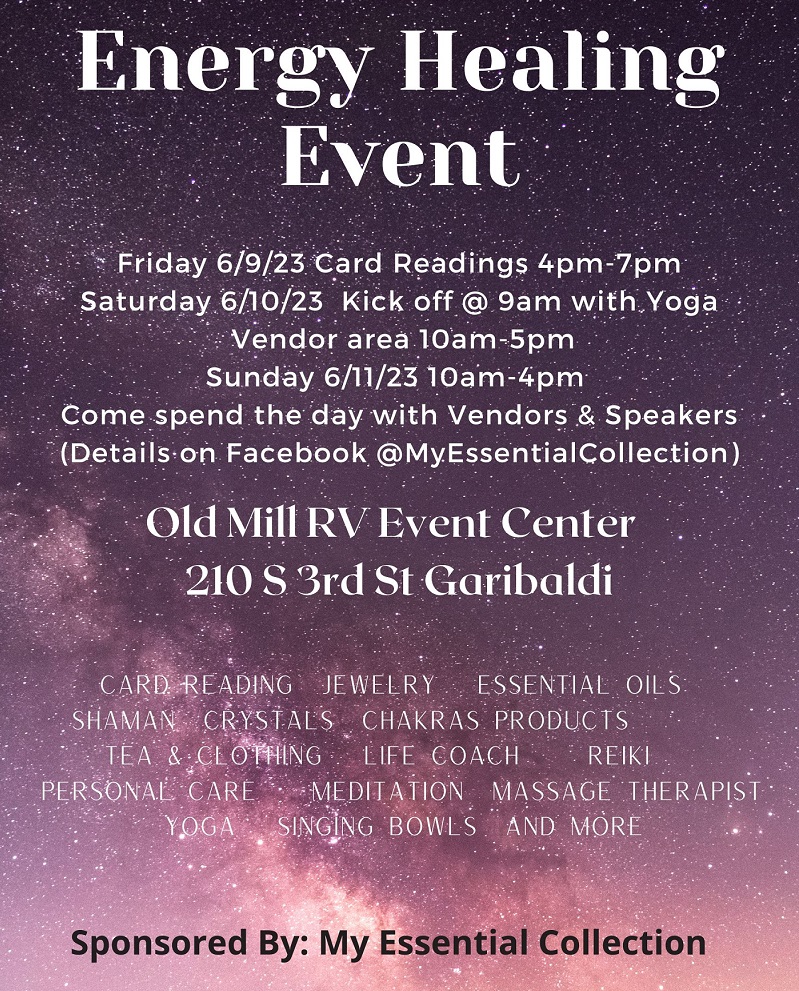 BREAKING NEWS:  SCROLL DOWN FOR A NEWS FLASH ABOUT THE FINAL DRAFT OF THE NEW SHORT TERM RENTAL ORDINANCE THE COUNTY JUST RELEASED
By Jerry Keene, Editor, The Oceansider

Old Cape Meares Loop Road is Now Closed to the Public
Chris Laity, Director of Tillamook County Public Works, has announced that the blockaded portion of old Cape Meares Loop Road near the Lighthouse will be closed to the public until further notice. Earth movement rendered that stretch of road impassable to traffic a decade ago. Since then, the forest road has become a popular place for some Oceansiders to hike, stroll or walk their pets. Such use must now stop because the contractor working on the Cape Meares Loop restoration project will be using the old road for construction site access and to store equipment. Director Laity also reported that the project remains slated for completion by November of this year. Here is a link to the website for ongoing inormation about the project.  
https://highways.dot.gov/federal-lands/projects/or/tillamook-b780-1
County Commissioners Set Dates for Hearings on Short Term Rental Regulations
The County Commissioners will hold two hearings over the next three weeks to take public comment, conduct deliberations and vote on a wholesale revision of the county's STR regulations for unincorporated communities that has been in the works for well over a year. They intend to have the new regulations in place before the current "pause" in STR applications expires 
July 1
.
The hearings are scheduled on 

May 30

 and 

June 15

, 2023,
each commencing at 5:30 p.m. at the Port of Tillamook Bay Conference Center at 4000 Blimp Avenue. Remote viewing or listening will also be available. Sarah Absher, Director of Community Development, will release a draft of the proposed rules along with a Staff Report within the next week or so. The Oceansider will issue a Special Edition with links to both of them as soon as they are publicly available. Further information is available at the following link:
https://www.co.tillamook.or.us/commdev/page/short-term-rental-advisory-committee
NEWS FLASH:  SHORTLY BEFORE PUBLICATION, A FINAL DRAFT OF THE PROPOSED NEW STR ORDINANCE APPEARED ON THE COUNTY STR WEBSITE (BUT NO STAFF REPORT OR ANALYSIS AS YET).  HERE IS A LINK TO THE DRAFT:
https://www.co.tillamook.or.us/sites/default/files/fileattachments/community_development/page/70267/may_17_2023_ord_84_str_draft_amendments.pdf
THE OCEANSIDER WILL PROVIDE A REVIEW AND COMMENTARY ON THE FINAL DRAFT IN A SPECIAL EDITION LATER THIS WEEK.
Current ONA Officers Nominated for Re-election
With elections only two weeks away, the Oceanside Neighborhood Association Nominating Committee (Cynthia Miller and Bruce Jaeger) reports that the current officers have all been nominated for re-election and that no other candidates have surfaced or been nominated. The current officers are: President: Sharon Brown; Vice-President: Jerry Keene; Secretary: Carol Horton and Treasurer: Mary Flock. The elections are scheduled for the ONA Annual Meeting on 
June 3
, 2023, 10-11:30 a.m., at the Oceanside Community Hall and by Zoom. Nominations will remain open until then. If you wish to place your name or that of another Oceansider into nomination, contact Cynthia or Bruce directly or send an email to 
oceansidefriends@gmail.com
 and it will be forwarded to the Nominating Committee.
Watch for Porta Potties and Trash Cans at Local Waysides
In response to your inquiries, 
The Oceansider
 has confirmed that the county Parks Department will once again place trash bins and Porta Potties at the Symons Point and Short Beach Waysides this summer.  Many seasonal visitors make use of these informal parking areas, which have no permanent trash or restroom facilities. The county will also place and service a large trash receptacle at the Oceanside Beach Wayside near the Centennial Steps beach access. All of the termporary facilities will be retrieved and discontinued shortly after Labor Day.
---
COMMUNITY CALENDAR
(Contact us to include events we missed!)
May 22

         Oceanside Action Partnership Initiative Workshop, Oceanside Community Hall  2:00 p.m. to 4:30 p.m.

May 27-28    Oceanside Art Show (many local artists and crafters), Oceanside Community Hall  10 a.m. to 5 p.m.
Contact Kay Wooldridge – claysumi22@yahoo.com

June 3          Oceanside Neighborhood Association, Annual Meeting and Officer Elections; Hybrid Meeting (Live and Zoom)
Oceanside Community Hall   10 a.m. – 11:30 a.m.
---
And that's the view from Oceanside!