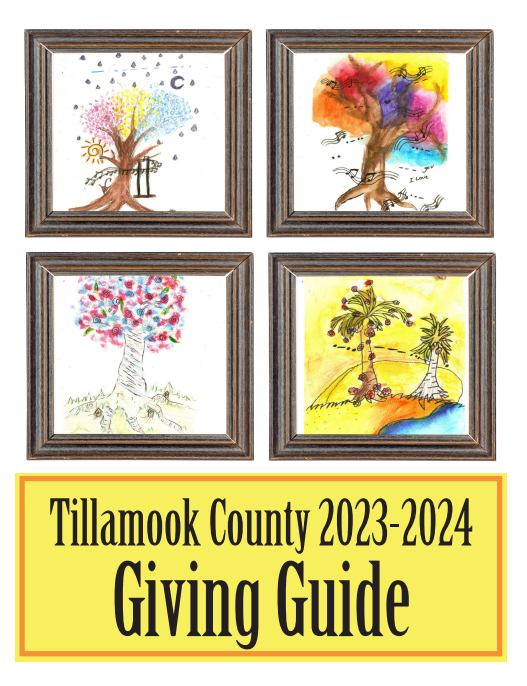 By Jerry Keene, Editor, The Oceansider
Oceansiders were saddened this week by news that Three Arch Inn owner Duane Bauley will not be extending the lease currently held by owners of the 
Oceanside Surf Shop/Current Cafe
 past mid-October. The development came as a surprise after Bauley withdrew his request to replace the Cafe/Surf Shop with three additional hotel lodging units as 
previously reported
 by The Oceansider. Cafe co-owners Tyler McComas and Corey Shields said Bauley signaled an intent to revise and resubmit the application for county approval at some point in the future.  Any such permit will require a public hearing at which the ONA Board and Oceanside Protection Society are expected to continue their opposition. Meanwhile, Shields and McComas have indicated that the Surf Shop will continue to operate until 
October 8
, while the Current Cafe will continue to offer beverages and pastries until 
October 20
. Shields and McComas have also been invited to attend the Oceanside Community Club Potluck on 
October 2
 and the ONA Regular Meeting on 
October 7
 so the community can share its thanks for years of community service. (See Community Calendar below.)
 Comment: More than Just Coffee
When the 
Current Cafe and Surf Shop 
close, the Village will lose a lot more than just a convenient place to grab coffee and a bagel. Cafe co-owners Corey Shields and Tyler McComas put years of work into establishing a viable, year-round enterprise, a colorful street presence and an informal meeting spot of the sort that Oceansiders sorely missed for years after The Anchor Tavern closed its doors two decades ago. Unseen by many, Tyler and Corey have also cheerfully served as informal (and unpaid!) ambassadors to the many visitors who arrive in Oceanside only to be daunted by our muddled roads and dismal cell service. They have readily provided free internet, driving directions and even valet service to "lost" outsiders, not to mention participation in community service endeavors and a much-needed catering option for local events. In this era of online reservations and self check-ins, Corey and Tyler have often been the only people available to provide shelter and way to contact remote owners when STR combination "codes" have been lost or "don't work."  Incorporated towns provide such services at visitor centers or town offices. In unincorporated Oceanside, however, thousands of annual visitors will once again be relegated to the good graces of our part-time post office clerk or whatever locals happen to be on the street.
The Inn's tone-deaf effort to replace the Surf Shop/Cafe with additional lodging rooms comes at a fraught time. Fusion Lodging met with the county several months ago about its plan to replace Oceanside Cabins and The Blue Agate Cafe with 17 hotel units and a new restaurant. Because of parking restrictions, however, the restaurant may only be allowed to serve hotel guests. Meanwhile, another developer met with the county two weeks ago to preview their plan to demolish the former House on the Hill and build a 21-unit hotel with a restaurant that will also be limited to lodging guests. The Oceansider has no quarrel with these projects at this point.  They will replace dilapidated and/or abandoned buildings with structures that, so far, seem consistent with Oceanside's village esthetic. One thing is clear, however. Oceanside needs a viable cafe and its only retail store far more than it needs three more hotel rooms. Oceansiders should gear up to make that point once again if needed at any future hearings. Stay tuned!
TILLAMOOK COUNTY PUBLIC WORKS ANNOUNCEMENT

ROAD CLOSURE – Lower Maxwell Mtn Rd
September 27th – 10 am to 5 p.m. Road will be blocked by cement trucks; Alternate Route: Chinook Avenue to Cedar Avenue. More info: County Road Closures Facebook Page
---
COMMUNITY CALENDAR
September 27        ROAD CLOSURE: Lower Maxwell Mtn Road
10 am to 5 p.m.
Road will be blocked by cement trucks
Alternate Route: Chinook Avenue to Cedar Avenue
More info: County Road Closures Facebook Page
October 2                    Oceanside Community Club Potluck
Oceanside Community Hall – 6 p.m.
Bring a dish, side dish or dessert!
Beverages provided
October 7                    ONA Regular Meeting/ Live and Remote
Oceanside Community Hall – 10 to 11:30 a.m.
Zoom link to be provided by email
October 19                  Oceanside Action Partnership Comm. Workshop
Oceanside Community Hall – 4 to 5:30 p.m.
Zoom link will also be provided by e-mail
www.oceansideactionpartnership.org
---
And that's the view from Oceanside!
www.oceansidernews.com
jerrykeene@oceansidernews.com