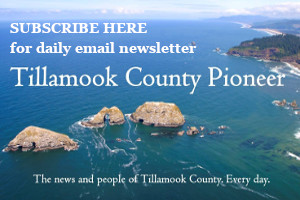 Recently, I made my first yearly venture to a local farmers' market hunting for fresh local deliciousness including lots of summer berries. Even during the winter, I must admit to consuming berries as often as possible and available.
This berry addiction started during the pandemic, when trying to turn my health around and get a grip on my future, I joined a well-known weight loss program, thus replacing a lot of the sugar and a bit of the fat in recipes with some actual nutrition. All fruits, but especially berries are my go-to choice when it comes to desserts. Being a long-standing sweet tooth, I began adding more nutrition to all our meals, but especially dessert. As just admitted, I love sweets and hoped at least reducing some useless ingredients and adding a bit of nutrition might be a tiny step toward improved health. That takes us right back to the berries. We bought half a flat and I proceeded to eat and bake.
A bit of information about berries: They are reliable sources of fiber, including soluble fiber. Studies have shown that eating soluble fiber can slow down the movement of food through the digestive tract. So, one feels fuller longer, is less hungry, and eats less. Berries may improve your blood sugar and insulin levels, especially when consumed with high carbohydrate foods or blended in smoothies. Berries are some of the lowest calorie fruits there are, yet they're high in vitamin C (especially strawberries) and manganese and have strong anti-inflammatory properties. Concentrates of blueberry may help lessen the eye pressure associated with glaucoma. And blackberries are high in fiber with a low glycemic level. Wow! Another super food!
For your enjoyment, this post includes two berry recipes from my recently published (unique, comforting and eclectic) cookbook, "Thrifty Comfort Cooking for Challenging Times". This morning, in mere minutes, I had the Twin Rocks Blackberry Bread in the oven. And the Raspberry Crème Mascarpone takes even less time to prepare. They're both pretty to look at and even better to taste and contain the flavor of summer.
You can find the recipe for Raspberry Crème Mascarpone below.
The Twin Rocks Blackberry Bread recipe is on my website at https://kitchenmaven.org
These are just two examples of over 100 recipes in my cookbook. Remember, all profits from retail sales of this cookbook go directly to Oregon food banks, and besides helping neighbors experiencing food insecurity, you'll have a modern culinary masterpiece (my opinion) of comfort, taste, thrift, and nutrition.
Links to purchase "Thrifty Comfort Cooking for Challenging Times" have been placed on my webpage. Bon Appetit!
Raspberry Crème Mascarpone
4 servings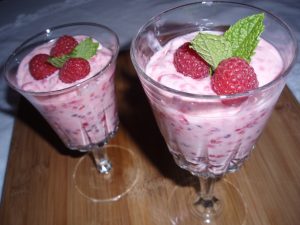 A lightly sweetened fresh fruity cheesecake flavor and mousse like appeal. This recipe takes just a few minutes to prepare but looks fancy and tastes great. Combine the components together just before serving. This is a great addition to tea time and also nice with a glass of champagne on a warm summer evening.
8 ounces mascarpone cheese OR softened light cream cheese
2 Tablespoons honey
2 teaspoons finely grated lemon zest (yellow only)
2 cups fresh ripe raspberries + 12 extra berries for decoration
8 small fresh mint leaves OR small fresh basil leaves.
In a 6-cup bowl, lightly combine mascarpone and honey with a whisk. Stir in lemon zest. In a separate bowl, lightly crush 2-cups fresh raspberries. Add lightly crushed berries to mascarpone mixture, folding in very gently. Transfer raspberry crème mascarpone to attractive dessert dishes or stemmed wine glasses. Top each with 3 whole fresh raspberries and 2 small mint leaves. Serve immediately.
Author:
J.B.Yamada, Kitchen Maven