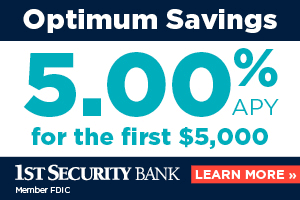 EDITOR'S NOTE: The Tillamook County Pioneer will be publishing regular guest commentary about inclusion and equity. With a continuing discussion string on the Pioneer's Facebook page about current immigration policy, this is a timely topic and will hopefully educate and enlighten our readers about the need for empathy, understanding and of course, love.
By LaNicia Williams, The Love Coalition
On January 19, 2015 I found myself missing something I'd known since I could remember. Martin Luther King Jr. day came and went, with only a couple people telling me "Happy King Day" helping to encourage me in their acknowledgement. My memories of celebrating Dr. King include parades, prayer breakfasts, and serving others. I even had the opportunity to assist in a time of reconciliation at a church who denied Dr. King the opportunity to speak there during a visit to Seattle in the early 60s. The life and legacy of Martin Luther King is what inspired the creation of The Love Coalition, known as The Oregon Coast Love Coalition at its inception. Over the course of the last thirteen years of my life, I've found the truth in Dr. Martin Luther King Jr.'s words, "I have decided to stick with love…Hate is too great a burden to bear."
In 2016, the third Monday in January felt again like something was missing. I'd never lived anywhere where there were not at least a dozen events to choose from to celebrate the message of love in the life and legacy of Dr. Martin Luther King Jr. I definitely didn't want to be the black girl in town making a big issue about it, so I chose to find my own private way of celebrating what to me is one of the most important "holidays" in my lifetime. Unbeknownst to me I would be spearheading a weekend of honoring Dr. King in 2017 and again in 2018, now looking forward to 2019.
The Love Coalition was birthed out of a desire to see more love in the world, both in loving ourselves as well as those around us. Myself along with the board of directors are committed to our mission of cultivating community where we can show up without labels, connect to one another through the spirit of love, offer acceptance without judgment and acknowledge our differences in a healthy way where we can learn and grow from each other, all while having the freedom to be authentic without fear or bias.
My experience on the coast has helped me reach a higher level of empathy, openness, and compassion as I continue to grow as a member of this community. I've learned I don't need people to agree with me to love them. In fact, how awesome is it to know love is the most precious gift we can give to ourselves and others? How do we learn to love what we fear or don't understand? It's almost impossible without stepping out of our comfort zones to help us find a bigger sphere of love so we don't allow fear to rob us of living authentic lives within a diverse community.
The Love Coalition is about more than race or the political issue of the moment. We encourage and support engaging with each other, all members of our communities, to learn from and grow with one another. Our platform is one where love is at the center of everything we do.


About The Love Coalition: An update on The Love Coalition
We are in the process of filing our articles of incorporation with the state of Oregon to begin the process of becoming an official non-profit in the state. After this process we will continue filing the paperwork with the IRS to become 501(c)3.
We are also in the beginning stages of planning our 3rd Annual MLK weekend celebration. If you would like to help with planning in any capacity (including fundraising, marketing, administration or volunteering the actual weekend) please send me an email (coastalsoulnw@gmail.com). We will have a planning meeting soon.
We look forward to continuing to grow and evolve.
Seasoned with love, LaNicia Williams