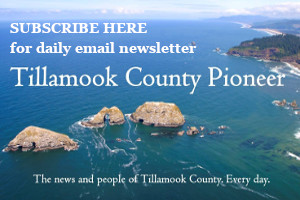 As Governor Brown stated, "If you love the coast, stay home for now and plan your trip in the summer. If you love the Columbia Gorge, keep it local this weekend and visit later on. If you love Central Oregon, it'll still be there in a few weeks. This Memorial Day weekend, a backyard barbecue or a small family gathering is the best way to stay healthy as we build a safe and strong Oregon. If you want to get outdoors, find a place to hike or bike or paddle close to home. And, please, wear a face covering when you are around others."
Paying tribute to Veterans virtually this Memorial Day
The Oregon Department of Veterans' Affairs (ODVA) annual Memorial Day tradition will continue Monday in a new format. The agency will hold its first Virtual Statewide Memorial Day Ceremony on ODVA's Facebook page at 10 a.m. Monday, or anytime thereafter. The virtual ceremony will include messages reflecting on the importance of our nation — and the generations of proud veterans that have safeguarded it.
The U.S. Department of Veterans Affairs is also offering new ways for the public to pay tribute to veterans, including a new online initiative called the Veterans Legacy Memorial.
The site, which contains a memorial page for each veteran and service member interred in a national cemetery, has been available since 2019, but this week the VA is introducing a new way to observe Memorial Day by permitting online visitors to leave a comment of tribute on a veteran's page. The tribute allows visitors to voice memories and appreciation for a veteran's service. You can visit today at www.vlm.cem.va.gov.
We also invite you to read a Memorial Day message from ODVA director Kelly Fitzpatrick.
Clackamas County approved to enter Phase I reopening
Governor Brown announced today that Clackamas County can begin entering Phase I reopening on Saturday, May 23, under her framework for building a safe and strong Oregon. County officials presented their completed application to the Oregon Health Authority and the Governor's Office to confirm the county has met Oregon's safety and preparedness prerequisites for reopening.
For more information on the county reopening process, visit coronavirus.oregon.gov.
Personal services and retail FAQs now available on the OHA website
Since many counties began the process of slowly reopening on May 15, businesses have submitted questions to OHA seeking additional guidance. OHA is working through these questions and developing sector-specific FAQs that can be found on our COVID-19 website under OHA Guidance and Signage. FAQs will be listed just below the sector-specific guidance.
Two new sets of FAQs have been posted:
Personal services
Retail stores, shopping centers and malls
Oregon reports 45 new confirmed COVID-19 cases, 3 new presumptive cases, 2 new deaths
COVID-19 has claimed two more lives in Oregon, raising the state's death toll to 147, the Oregon Health Authority reported May 22nd.
Oregon Health Authority reported 45 new confirmed cases and three new presumptive cases of COVID-19 on May 22nd, bringing the state total to 3,864. The new cases reported today are in the following counties: Clackamas (5), Clatsop (2), Curry (1), Jackson (3), Linn (2), Malheur (4), Marion (8), Multnomah (11), Polk (1), Umatilla (1), Washington (10).
Note: Due to data reconciliation, one presumptive case had updated information and their case status was changed to reflect the new information.
To see more case and county level data, please visit the Oregon Health Authority website, which OHA updates once a day: www.healthoregon.org/coronavirus.