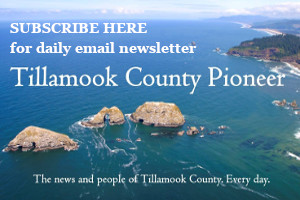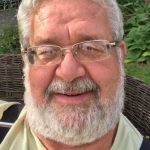 By Neal Lemery
I'm feeling stuck. I haven't thought I've been creative lately.  My blog lacks a new post, my writing tablet has no new sheets filled with my penciled writing, my guitar is gathering dust and is out of tune.
Despite my self-evaluation of my idleness, I realize the creative juices are still flowing, though, in different ways. I have been busy in the kitchen, turning apples from my trees into sweet packages of apple pie filling for the coming rainy days.  I'm slowly simmering the last of my tomato crop into sweet tangy sauce for hearty pasta dinners, topped off with warm apple crisp.  I am savoring the richness and abundance of harvest, in all its forms.
My hands play in the dirt as I plant tree seeds for my new bonsai project, and pot up the last of the geranium cuttings that took root this summer without my close attention.  The last cucumber from the garden is harvested, and the compost bin becomes filled with the remnants of the summer garden.
There is the promise of future plantings and future abundance, and I dream of guitar chords and strumming patterns, and yearn for new ideas, new expressions to be explored.
The fall rains have begun and I sit under the eaves listening to the rain music, as snippets of poems yet to be born are caught in my journal.  There can be such richness in moments of silence and "just being".
Coffee with a friend produces a rich conversation on serious topics, the few moments of silence over our cups offering fertile territory for new writings. We plow familiar ground, allowing the soil of our friendship to become fallow, preparing for a new season of fertility.
Like the season, it is a time of both harvest and of composting, turning spent plants and the last of the summer energies into the stuff that will bring forth spring explosions and summer abundance.  I am reminded that the winter ahead is simply a time of rest, renewal, and needed silence and contemplation.  Winter has its own noble purpose, its own role to play in the cycle of life.
Everything has its time, its season. It is a time to be patient, to rest, and to observe.
I'm not really stuck, I'm stepping back, taking a much-needed rest, absorbing the beauty and solitude of autumn, this time of transition and rest. I take a deep breath, and simply observe. And, that is celebrating my creative spirit.
I've recently come across these nuggets of wisdom, and they need to sit with me, without an immediate response, as I listen to the rain replenishing the soil after the summer's heat and drought. The falling rain is an act of renewal and faith, guiding me in my own creativity and work….
"Poetry is the art of overhearing things you didn't know you knew.
"Whatever you are looking for is just beyond yourself."

— David Whyte (Anglo-Irish poet)

"To make life a little better for people less fortunate than you, that's what I think a meaningful life is. One lives not just for one's self, but for one's community."

–Ruth Bader Ginsburg