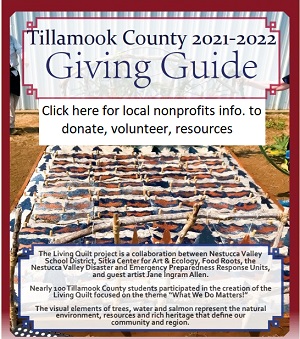 After a year's absence, the Three Capes Marathon Relay is back!
This marathon "with a view" will be hosted Feb. 26, 2022 in Tillamook County.
The 26.2 mile course is a special race because it features the Three Capes Scenic Loop, starting at Cape Meares Lake, passing Cape Lookout, and finishing at Cape Kiwanda in Pacific City.
The rugged course passes through or runs adjacent to six State Parks, two National Wildlife Refuges, multiple Tillamook County Parks, and boasts stunning vantage points of the Tillamook Bay, Netarts Bay, and the Pacific Ocean.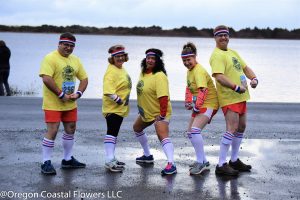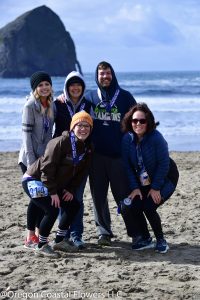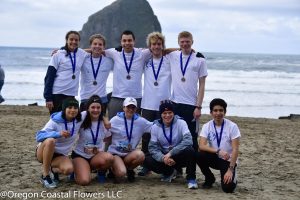 Tackle this marathon as a team or solo! Choose between running a solo marathon, a two-person team, or a five-person team. The course is separated into five legs which vary in distances from 4.37 miles to just under seven miles. Team categories include: family, business, school, or Clydesdale. Starting and ending at sea level, there is nearly 2,400 feet of climb within the course, offering a challenging racing venue that is great for building team camaraderie.
The cost for registration is $249 for a five-person team, $129 for a two-person team, and the solo marathoner is $79. And we know the race t-shirt is important, so don't miss out!
Register prior to February 10 so we can order one for you.
Are you a high school runner? Reward your team for a winter of hard work with a fun, team-bonding relay race prior to track season. Use the code: "High School Runner" when registering to receive 30 percent off the team fee.
Register online at threecapesrelay.com.
The Three Capes Marathon Relay is an event hosted by Ultimook nonprofit that supports local youth running programs in Tillamook County and the greater area.