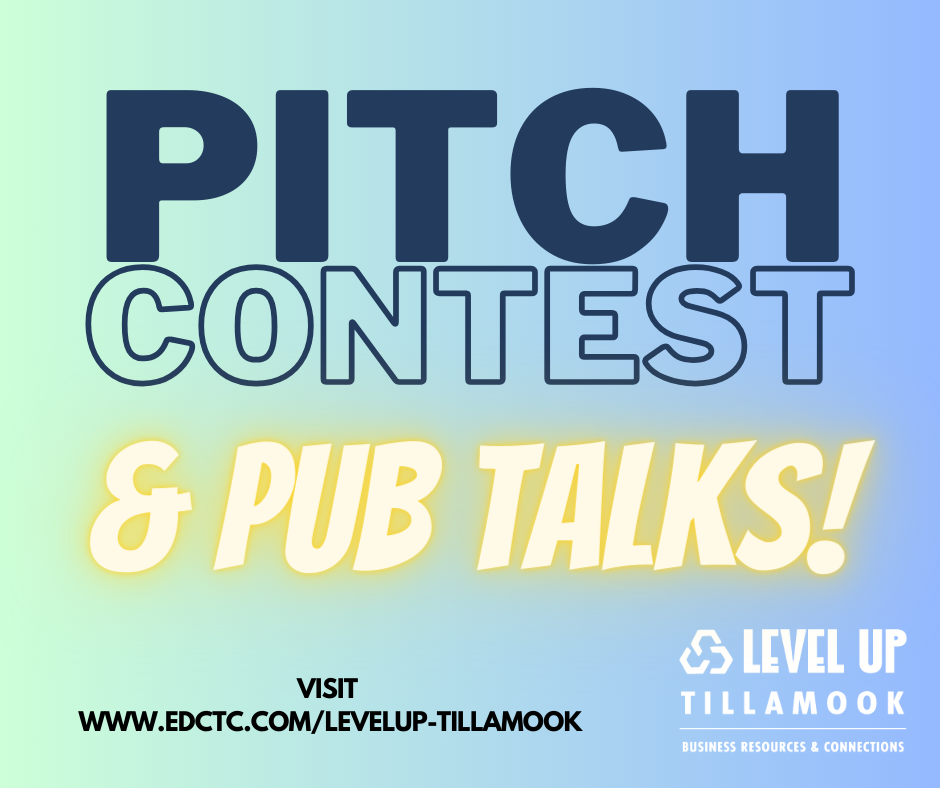 Join merchants from Manzanita, Nehalem, and Wheeler for "Plaid Friday" all day long November 23rd!
The name Plaid Friday was conceived from the idea of weaving the individual threads of small businesses together to create a strong fabric that celebrates the diversity and creativity of independent businesses.
Plaid Friday is the relaxing and enjoyable alternative to the big box store "Black Friday" frenzy, and promotes both local and independently owned businesses during the holidays.
Look for the Plaid Friday poster in merchant's windows and enjoy a fun day of holiday shopping and fantastic deals in downtown Manzanita!
Watch for the "Plaid Princess" sponsored by Unfurl Clothing.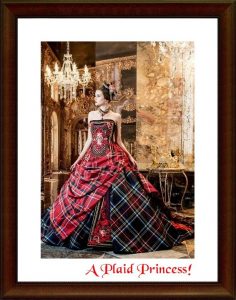 Announcing Manzanita's inaugural PLAID PRINCESS! Who will it be?! The town's small businesses will host their second annual Plaid Friday event this upcoming Friday, November 23rd. Join us for fun deals + giveaways across the whole town and be sure to stop by Unfurl at 1 PM for the coronation of this year's first ever PLAID PRINCESS! Between 1-3 PM she will be hitting the streets in her plaid gown and tiara handing out high 5's and plaid cookies (both regular + gluten-free) to everyone who shows up to shop local! See you soon, bring your friends & don't forget to "channel the flannel!"
Check out these deals – throughout the Three Villages – Manzanita, Nehalem and Wheeler:
IN MANZANITA –
4th Street Studio and Gallery (125 N 4th St):
10% off all framed and matted artwork.
Amanita (128 Division St.):
20% off all handpainted furniture.
A free card to anyone wearing plaid
10% off gift certificates
10% off purchases of $100
Bahama Mama's bikes, boards & beach fare (123 Laneda Ave):
Spend $100 get 10 % off, spend $200 get 20 % off, spend $300 get 30 % off.
Any purchase $50 or higher will get a entry into a raffle for a Quicksilver flannel shirt.
All custom Manzanita Roxy clothing will be 20 % off.
CARTM & The Refindery (34995 Necarney City Rd.):
The Refindery at CARTM has 'Plaid-colored' pricing: Items priced in blue are 50% off; items priced in red are 75% off
Cloud & Leaf Bookstore(148 Laneda Ave):
15 % off selected titles with plaid stickers
Finnesterre (194 Laneda Ave):
All wearers of plaid will get to choose a mystery grab bag, no purchase required.
Holding a drawing for lovely velvet pillows and a botanical wall hanging.
20% off holiday merchandise (available to all customers, not just those dressed in plaid)
Four Paws on the Beach (144 Laneda Ave):
10% off gift certificates
10% off purchases of $100 or more
Any dog wearing plaid receives a goodie bag
Free Hand (320 Laneda Ave):
10% off purchases $20 or more.
Hoffman Center Manzanita (594 Laneda Ave):
HCA will host a special holiday market of hand spun yarn, woven rugs, quilled jewelry, knitted hats, knitted scarves, woven scarves, batiks, baby items and other unique handmade gifts by local artists.
There will also be refreshments and good cheer!
MacGregor's, A Whiskey Bar (387 Laneda Ave):
$2 off any scotch pour, don't need to be wearing Plaid (or Tartan)
Manzanita Beach Life Houses on Manzanita Beach:
Oceanfront Manzanita Vacation Rentals. 20% all non-holiday December 2018 and January 2019 stays booked on Plaid Friday, November 23rd. Contact us at (503) 354-4287 or email info@vacationrentalsmanzanita.com
Manzanita Beach Getaway Rentals (532 Laneda Ave):
25 % off house cleaning service with a 2 hour minimum (this can also be a gift certificate)
Manzanita Fresh Foods (730 Manzanita Ave):
10 % of storewide for rewards card holders (some exclusions)
Manzanita Grocery & Deli (193 Laneda Ave):
10 % off from 8 am to 11 am. Must say code phrase "Plaid Friday" to get discount
Manzanita Lumber Co(778 Laneda Ave):
Any sales on Friday that are over $50 is 10% off. Could be big savings for the right project! (some exclusions apply)
Moxie Fair Trade & Wisteria Chic (387 Laneda Ave):
Both stores will be sharing a Plaid Porch sale. Both also have individual sales inside the store.
Moxie will have sales on clothing and jewelry inside the store plus 25% off any single full price item of choice for those wearing plaid
Ocean Inn (32 Laneda Ave):
Ocean Inn will be giving shoppers wearing plaid 20% off a reservation made in person, on Plaid Friday, November 23rd. This offer is valid for stays between now and March 10th. No holidays, restrictions apply.
Also giving those wearing plaid 10% off of their total purchase at our 4th Annual Garage sale to be held on the same day in our parking lot!
Oregon Coast Creative (60 Laneda Ave):
Free Oregon Coast sticker with every purchase
20 % off purchases of $100 or more
Salt & Paper (411 Laneda Ave):
10 % off all purchases of $50 or more.
spa manzanita (144 Laneda Ave):
For those clad in plaid!!!
$5 and $10 and $15 Mystery Bags
10% off $100 full price items
20% off $200 full price items
And a Raffle Entry for 3 gift cards of $25 value, no purchase necessary!
Starfish Vacation Rentals
Offering a special all weekend, from Friday, 11/23 through Monday, 11/26: Free $50 vacation credits for every $500 gift certificate purchased, up to a maximum credit of $250 – to be used anytime in 2019. These gift certificates can be purchased online https://starfishluxuryrentals.com/specials/thanksgiving-gift-certificate-sale/ or by calling 503-297-4090.
Sunset Vacation Rentals (186 Laneda Ave):
10 % off gift certificates
Syzygy (447 Laneda Ave):
10% off all purchases over $200
20% off all purchases over $400
T-spot in Manzanita (144 Laneda Ave):
20 % off all $200 full price purchases
10% off all $100 full price purchases
$10 off all gift certificates over $100
Extra 50 % off all Sale items
Tosha Reinmiller, Principal Broker – Living Room Realty (507 Laneda Ave):
Tosha will be raffling off four $20 gift certificates from local stores
Toylandia & Manzanita Sweets (320 Laneda Ave):
Purchase $35+ at Toylandia and you will receive a $5 gift certificate for Manzanita Sweets
Purchase $100 and get 20% off
Purchase $200 and get 25% off.
Unfurl (447 Laneda Ave):
Print giveaway of the reclining grizzly bear will happen at the end of our Plaid Friday business day. No purchase necessary, one entry per person all day Friday. The canvas print is a reproduction of an original Eli Halpin oil painting. It's 24×12 and has a $110 value.
IN NEHALEM –
Angelina Boutique and Jewelry (35996 N. Hwy. 101, Nehalem):
Holding a raffle for an original design pure silver and fresh water pearl bracelets. $68.00 value. No purchase necessary for one raffle ticket per customer. Drawing held on Nov. 25
Cosmic Healing NW will be at Three Village Massage (35750 7th Street, Nehalem) with a special crystal sale, offering a free tumbled stone for anyone wearing plaid, All purchases will include a raffle ticket for a beautiful crystal cluster
Nehalem Bay Winery (34965 Hwy. 53 Nehalem):
Featuring Santa's Elixir holiday wine at $20 a bottle (normally $25). Case and partial case specials, free shipping on case orders. Free wine tasting.
Nehalem Music & Game (35990 N. Hwy. 101, Nehalem):
Storewide super sale
IN WHEELER –
Handy Creek Bakery (63 N Hwy 101):
10% off breakfast if you mention "Plaid Friday"
Salmonberry Saloon (380 S. Marine Drive, Wheeler):
All-day bar specials – $5 Bloody Marys & Mimosas, $1 Hamm's, $3 wine & cocktails and a host of new winter bar snacks. 20% off to folks wearing plaid!
The Roost (495 Nehalem Blvd., Wheeler):
Buy a gift certificate and get it for 10% off. They will also offer free spiced cider and lots of samples
Trillium (487 Nehalem Blvd., Wheeler):
A raffle Friday and Saturday for a 16″ X 20″ print titled "Neahkahnie Surf" by local artist Deborah Dewit. $70 value. No purchase necessary.
Wheeler Treasures (395 Nehalem Blvd, Wheeler):
10 % off purchases of $100; Enter drawing to win a $25 gift certificate
AND Be sure to stop in at the LARGEST 3-DAHY BAZAAR in TILLAMOOK OUNTY – 351 & 395 Nehalem Blvd. (Hwy. 101) featuring local artisans. Santa on Saturday from 3 to 5 pm!
MORE TO COME! Keep checking here and www.exploremanzanita.com for specific deals as they are announced!