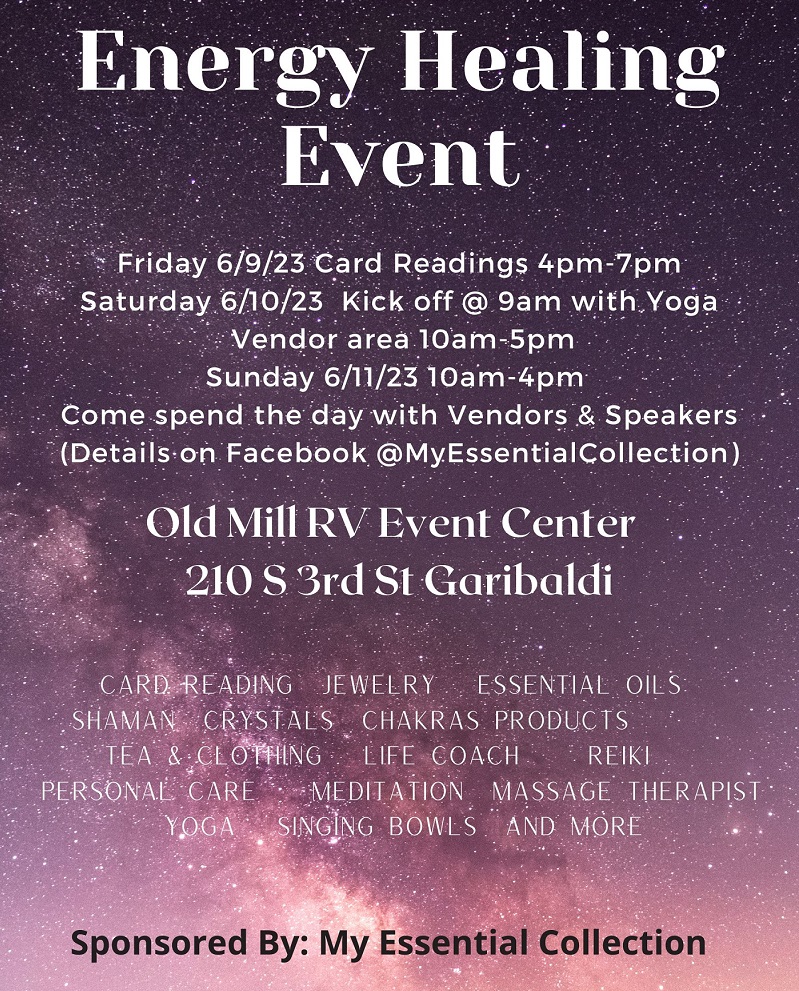 Spring is here – finally – and time to brush up on some gardening skills, controlling pests in the lawn and garden, sew a tote bag or prune your rose bushes.
Tillamook County Master Gardeners Association is pleased to sponsor Spring Home & Garden Classes on Saturday, March 30, 2019 at the PRI Building, 4506 Third Street, and Tillamook. Keynote Speaker, Bob York, President of Tillamook Bee Keepers Association, will share insights on how the community can help save the bees by simply planting more S.H.F. & T (Shrubs, Herbs, Flowers & Trees) and cutting back on using chemical pesticides beginning at 9:00am.
Classes begin at 10:00am on the following subjects:
•Sewing Shopping Bags from Recycled Feed Bags, Phyllis Holmes – Tillamook County Master Gardener
•Natural Disease & Pest Solutions for Edible Gardens, Bob Falcon – Washington County Master Gardener
•Rare & Unusual Specialty Fruits for the Oregon Coast, Sam Huber – One Green World
•Rose Care & Pruning, Katherine Johnson – Past President of the Portland Rose Society
•Vertebrate Pests, i.e. moles, voles, gophers, Cammy Hickman – Tillamook County Master Gardener
•Season Extenders, Sarah Ostermiller – Tillamook County Master Gardener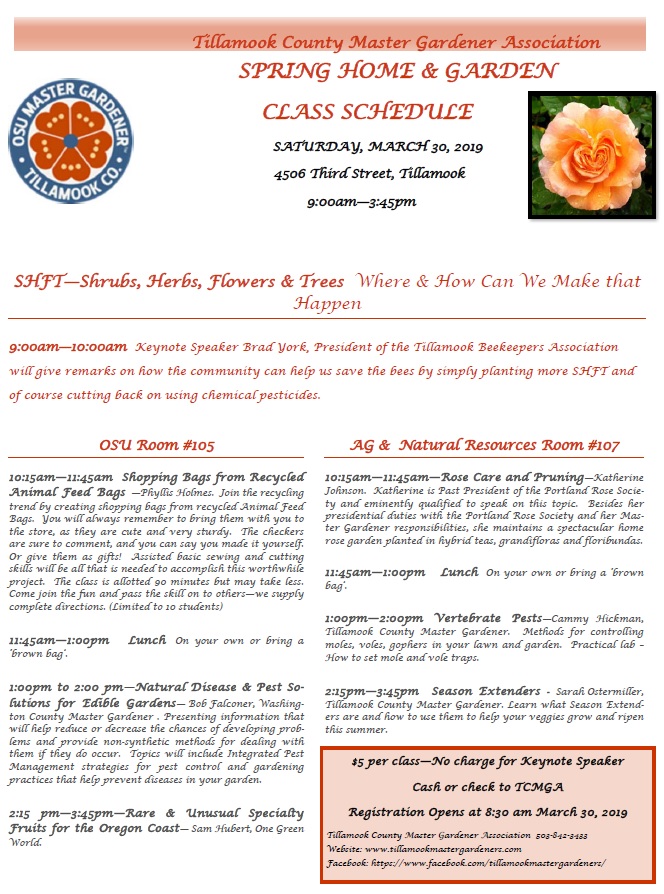 Each class is $5.00. There is no charge for the Keynote Speaker. Registration opens at 8:30am at the PRI/OSU Extension building. Class Schedules and full descriptions are available on line at www.tillamookmastergardenrs.com, our Facebook page: www.facebook.com/tillamookmastergardeners or the OSU Extension Office, 4506 Third Street, 503-842-3433.