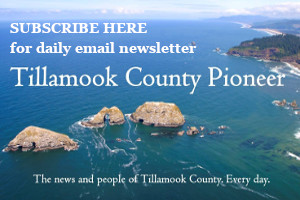 In January 2014, Daniel and Rachel Martin with their 18 month old son Archer, headed to Mexico with only a truck full of their personal items and the promise of a travel trailer to live in on a friend's property. They had hopes of making a difference but were unsure of what they were going to do. Three and a half years later they have a thriving arts ministry, help out at a free medical clinic and give necessity bags to the homeless all while talking about what they are most passionate about, their faith. "We do what we do because we take the Bible literally and hope that others can find the peace that comes from knowing Jesus," said Daniel.
When asked about some of the people they help Rachel said this. "We teach dance and guitar at free daycares, an orphanage, a safe house for girls rescued from human trafficking, drug rehabilitation centers, a local skill center and in our local community. We love all the people we work with but the home for trafficked girls is our favorite. We make a three hour round trip into Tijuana every week to teach the girls, they are so sweet and excited to learn." Martin continued, "They spend most of their time on the small compound because they are in hiding. They are happy to see us come because learning dance and guitars is one of the few things they get to do that provides some relief and fun in their very restricted existence. Being with these girls is extremely rewarding for us and we look forward to our visit each week."
The Martins are here in Tillamook, their hometown, for a few weeks and hoping to raise more awareness as to the plight of the Mexican people as well as more support. Martin explained, "We still are not fully funded and we have some exciting things coming up that requires us to step outside our ministry for a few weeks and let our needs be known."
Coming up this fall, they have a young woman who plans to intern with them in LaMision'. She has strong backgrounds in ballet and music which is a perfect fit for the Martins. Rachel explained that, while this will mean they can be more effective, it also means more expenses. "We both are in real need of help in the classroom, we also have people calling us all the time for more classes and we just can't do it with the two of us alone."
"We give the people of Mexico the realization of hopes and dreams that sometimes they didn't even know existed," remarked Daniel. "It will be nice to be able to spread that out a little more in the near future and with each student, that intimate setting of one on one, the window of opportunity is presented for them to hear the gospel and, ultimately, that's our goal, to spread the gospel of Christ one person at a time."
If you would like to hear more about what the Martins do and their nonprofit "Morning by Morning Ministries, arrangements can be made to have them speak to your church or organization. Or go to www.morningbymorningministries.com or connect on social media – Facebook, blogger, Instagram. Morning by Morning Ministries is headquartered here in Tillamook and their mailing address is 4225 Hwy 101 N Tillamook.