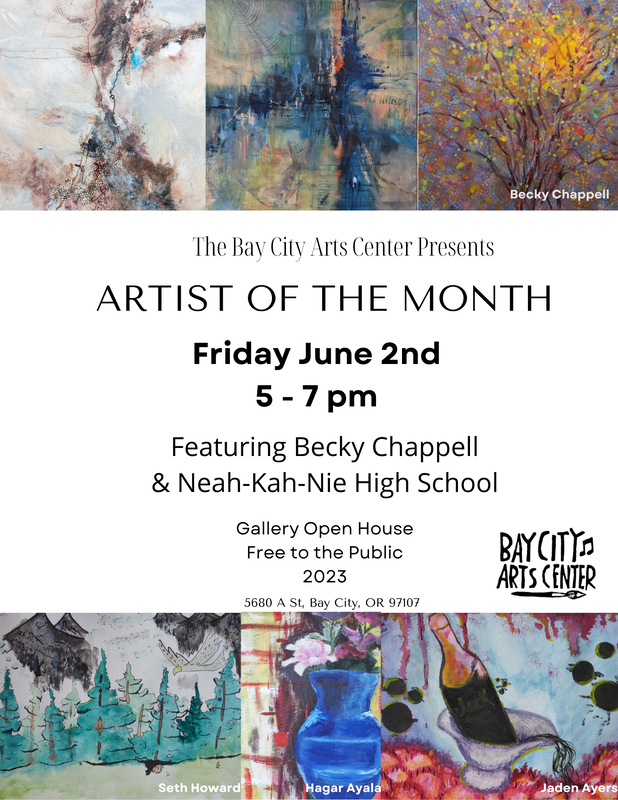 Tillamook, OR — TBCC faculty member Sydney Elliott was honored as the recipient of two awards during the 2022 National Community College Humanities Association in Cleveland, Ohio. She was presented with The David Berry Distinguished Humanities Educator Award which honors one faculty member nationwide for their work in the classroom and community, and a Distinguished Service Award for Exceptional Leadership in Publications Editing for her work as editor of the Community College Humanities Review Journal.
The David Berry Distinguished Humanities Educator Award is given to those who show excellence in college leadership and teaching in the humanities, ongoing and innovative curriculum development, a commitment to community service, and sharing teaching techniques with colleagues through publications or presentations.
John Sandusky, a TBCC Social Sciences faculty member, nominated her for the David Berry Award, speaking highly of her devotion to the community and her students. "Sydney coordinated with students to make sure people in our community had food and medicines as well as students having access to technology. She touched base with her students weekly to ensure they had the resources they needed. During the pandemic, she brought writers, poets, actors, directors, and artists into her virtual classroom, using creative activities to keep her students engaged. Sydney doesn't believe teaching is only for the classroom, it is in everything she does."
As a full-time English instructor at Tillamook Bay Community College, the Community College Humanities Association's National Publications Director, and the editor of one of the longest-running local poetry journals in the state, Fireweed: Poetry of Oregon, Elliott has brought her passion for the humanities into many areas.
Elliott's dedication to her community and the humanities is reflected both inside and outside her classroom. In addition to bringing her virtual classroom to life during the pandemic, she helped develop an online learning system for Tillamook County's Search and Rescue team and became a county SAR volunteer herself.
Truly embodying the spirit of education, Elliott brings her commitment to the humanities and teaching into all aspects of her life. Whether she is developing a new curriculum, teaching yoga to the community, or supporting writers and poets. Tillamook Bay Community College is proud to host such a talented instructor.