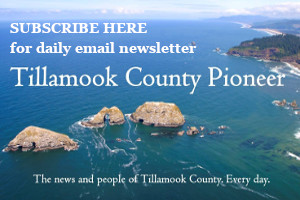 Tillamook Bay Community College is hosting free community movie nights in conjunction with the Tillamook Coliseum Theater to raise money and awareness for the Equal Justice Initiative, August 21, 22 and 23. See below for times and more information.
They will be screening 'Just Mercy' a 2019 film starring Michal B. Jordan and Jamie Foxx. Based on the award-winning nonfiction bestseller by Bryan Stevenson, the film follows young lawyer Bryan Stevenson (Jordan) and his history-making battle for justice. After graduating from Harvard, Bryan heads to Alabama to defend those wrongly condemned or who were not afforded proper representation. One of his first, and most incendiary, cases is that of Walter McMillian (Foxx), who, in 1987, was sentenced to die for the notorious murder of an 18-year-old girl, despite a preponderance of evidence proving his innocence.
In the years that follow, Bryan becomes embroiled in a labyrinth of legal and political maneuverings and overt and unabashed racism as he fights for Walter, and others like him, with the odds—and the system—stacked against them.
TBCC President Ross Tomlin said that after the recent horrific incidents of violence against black people in the country, the college is taking a stand to condemn the brutality and inequality against people of color.
"As an educational institution, we can provide opportunities for our community to learn and develop a better understanding of the issue of racism and how we must seek to change," he said. ¬¬
"Many Tillamook County residents are white, which makes it even harder for those of us that are white to fully understand and grasp the challenges experienced by people of color regarding race," Tomlin added. "We must work through this by having ongoing discussions throughout our college and community on the devastating impacts of continued systemic racism toward people of color."
Tomlin said he hopes members of the community come together to watch the film, which portrays the devastating effects of systemic racism, and that it sparks a community-wide discussion and effort to dismantle racist systems and inequalities within Tillamook County and the nation.
"The world has to change in regard to racism and we are committed at TBCC to use our role as educators to do everything in our power to make a positive difference in this critical issue," he noted.
The community is invited to attend this free screening which will run four times: on Aug. 21 at 6 p.m.; Aug. 22 at 6 p.m. and Aug. 23 at 2:45 p.m. and 6 p.m. Tillamook Bay Community College President Ross Tomlin will give a brief introduction to the film.
Donations are encouraged in lieu of admission, and all donations will go towards the Equal Justice Initiative.
To make a reservation, please visit the Tillamook Coliseum Theater kiosk at 310 Main Avenue in downtown Tillamook. Please note that physical distancing measures will be observed for seating arrangements, so seats are limited.